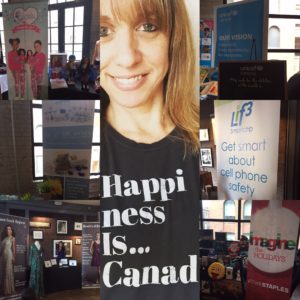 Don't you just love the people who brag that by December 1st, all of their holiday shopping is done? I don't know about you, but there are never enough hours in the day to get everything done. I'm just glad we still have over half a month to still get out to the stores!
There are the people who are just at a complete loss as to what to buy for their family or friends. I'm one; I get completely stuck on what to buy my nephews for Hanukkah every year. And it gets harder and harder the older they get.
That's why when I had the chance to attend the #IPRFamilyHoliday gift lounge, I didn't hesitate. So many great gift ideas all rolled up into one room. And I'm happy to be able to share them with you and offer you some great discounts…and a giveaway!
So grab your list, check it twice, and make sure you add these on before you head back out to that mall…or online!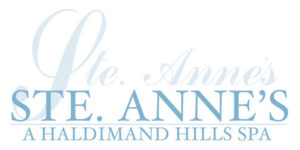 Who doesn't love a great spa getaway? I know I do! That's why we love Ste. Anne's Spa. Ste. Anne's is all about making YOU feel better. Located in Grafton, Ontario, Ste. Anne's is one of Canada's largest destination spas. Ste. Anne's prides themselves on creating a spectacular and comfortable environment that focuses on rejuvenating your body and soul. They offer all-inclusive day spa and overnight destination spa packages.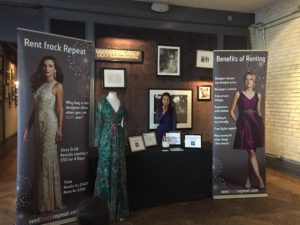 Need a great holiday dress? Have an event and just can't find what you are looking for? Find the perfect dress but it's way over budget? Why buy a dress when you can rent one at a fraction of the price? Rent frock Repeat delivers high-end fashion from the runway to your wardrobe. Amazing styles to choose from; you can't go wrong with this gift that keeps on giving! Use promo code IMPRESS to get $30 OFF your next purchase.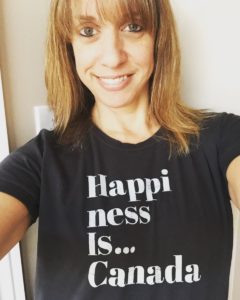 I actually discovered Happiness Is Inc. on social media before having the opportunity to meet the team behind the brand. If you ever need a smile on your face, this is the way to go. Happiness Is Inc. is a new casual clothing line whose passion is to share happiness. The company was founded by proud Canadian Gordon Carton. Spending 95 years in WWII, in politics and in business, Gordon truly believes that Canada is the greatest country in the world and wants all Canadian to find their moments of happiness by wearing it (literally) on their sleeve. Every item is made right here in Canada. Get a 15% discount using the code DEBBIE15 (**offer valid until December 31st, 2016**)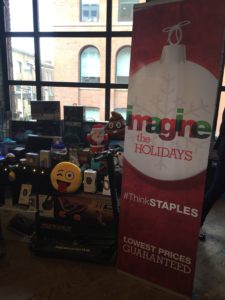 I used to think of Staples as the go to place for only school or office related items. But what I didn't know what that they have SO MUCH MORE!!! Gifts for just about any age, Staples offers everything from toys, gadgets, bags, technology, games, arts & crafts…you name it, they have it. A HUGE variety of products for every person on your list.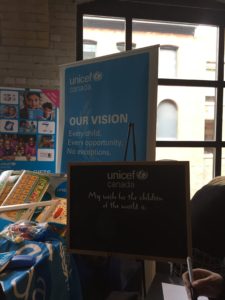 We all know UNICEF Canada, the worlds leading child-focused humanitarian and development agency. They tirelessly work on innovative programs to save children's lives. What better gift idea than a gift that gives back? UNICEF is offering Survival Gifts; real gifts that have a huge impact on children and families around the world. When you purchase a UNICEF Survival Gift for a friend, loved one, or a teacher, the recipient receives a card or e-card that celebrates the good their gift is doing, while a vulnerable child or family receives the actual items. Some examples of these gifts are Bed Nets, Food packs, Vaccines, Aid Kits and School Essential Bundles and more. What an amazing feeling it would be to give the gift of survival this holiday season to help save a child's life with #SurvivalGifts.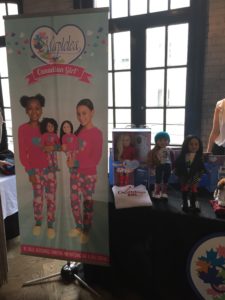 As a mom of two boys, I never paid much attention to dolls. But now that I have a niece, my eyes have opened up to the world of gift giving for girls! I was so impressed when I came across Maplelea. A truly Canadian company, Maplelea is all about the development of dolls that girls can actually relate to. The founder, Kathryn Gallagher Morton spent years developing a series of Canadian-themed dolls that would reflect our country's unique culture, heritage, and geography and ultimately was able to bring the idea to reality. She wanted to develop characters that were Canadian, age appropriate, educational, and ones that would each have its own story. Each character comes with its own story journal, a unique art and fashion style as well as outfits and accessories. These are truly unique and I bet you on any little girls Winter Wish list. Products are designed specifically for girls ages 6 – 12. Buy online anytime but until March 2017 you can visit them at their seasonal store in Yorkdale.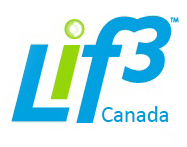 As most of you already know, there is evidence that shows the potential health risks that cell phone radiation may cause. We probably don't think about it too much plus what were we to do about it when we are on our mobile devices or ipads constantly?! Well, here's a game changer! The team at Lif3 has created a product that looks to take care of this issue for us.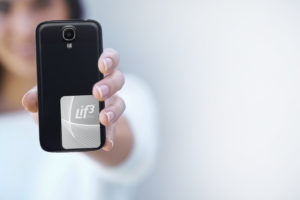 The Life3 Smartchip is an affordable, easy and very practical solution that will reduce your cell phone radiation exposure with no impact to your device signal. The micro thin (0.35mm) adhesive Smartchip technology uses a combination of layered microwave absorbing materials and a passive coupler which absorbs and redirects radiation away from the body. It is discreet enough to be placed on the back of your phone still allowing the fit of any protective cell phone case on top. You won't even remember it's there. Amazing right?! Use code IMPR2016  as an offer of 20% off online purchase.
GIVEAWAY TIME!!  Our friends at Ste. Anne's and Lif3 want one lucky reader to experience what they have to offer! Enter the contest on my Facebook page HERE to win a Ste. Anne's Skin nourishment essentials basket (includes a cleanser, day cream, toner, firming eye cream, serum, mask, hydrating mask and hydrating lotion; value $300) AND a Lif3 Smartchip (value $79.99)!
Good luck and happy shopping!!
xo
D
**Disclosure: I received product and compensation in exchange of writing this post. As always, opinions are my own…