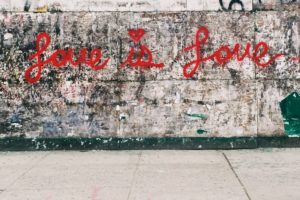 Have you ever been so in the moment where you just couldn't stop? You are glued and know that it's wrong, but can't help yourself? You know you shouldn't do it but you do it anyways? Me too. I know I'm not alone and that you've done it too. Don't deny it.
It's not our fault that our significant other might be away for work. Or working late. Or that they go to sleep earlier than we want to. We can't help ourselves. We binge. We try to fight it, but we can't. We love it too much to stop. We can't deny that love. Love is love. Admit it. You are a Netflix Cheater!
No relationship is safe!  I know when it comes to my relationship, I can't help it if I need a little extra Harvey Specter! (who's with me ladies?!)
New data reveals 46% of streaming couples around the world are watching ahead of their partners and most only plan to cheat more. According to a new study released by Netflix, 46% of streaming couples around the world have "cheated" on their significant other, but it's not what you think.
Defined as watching a TV show ahead of your significant other, Netflix cheating was first uncovered in a study in the U.S. in 2013. Four years later, cheating has increased three times and has become a common behaviour around the world. This behaviour only continues to grow with 60% of consumers saying they'd cheat more if they knew they'd get away with it. And once you cheat, you can't stop: 81% of cheaters are repeat offenders and 44% have cheated 3+ times.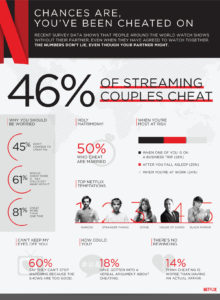 In a binge-watching world where it's easy to say 'just one more,' Netflix cheating has quickly become the new normal in Canada and around the world…
WHERE IS CHEATING HAPPENING? (EVERYWHERE)
Cheating happens all over the world…though it varies a bit by country. Turns out Canadians are a little less polite than you may think with over a third (37%) of couples streaming behind each other's backs.
WHAT SHOWS ARE WE CHEATING ON? (ALL OF THEM)
While no show is off limits to some (30%), the top 10 cheating temptations in Canada are The Walking Dead, Breaking Bad, Orange is the New Black, Grey's Anatomy, Bates Motel, Stranger Things, Gilmore Girls, House of Cards, Narcos and The 100.
WHY DO WE CHEAT? (WE JUST CAN'T HELP IT)
Most don't plan to cheat…it just happens: 76% of cheating is unplanned in Canada. The trigger for the growing trend in cheating? Two-thirds (66%) of cheaters globally said that "the shows are just so good we can't stop bingeing."
HOW DO WE CHEAT? (ANY WAY WE CAN)
Sleep with one eye open: 25% of global cheating happens when one partner falls asleep. But whether this is even cheating is hotly debated. Half say "sleep cheating" doesn't count (53%), but the morality of "sleep cheating" varies across the globe. Chileans think it's no big deal, Japan sees it as unforgivable and most Canadians (61%) say sleep cheating isn't cheating at all.
IS CHEATING SO BAD? (DEPENDS WHERE YOU LIVE)
If you stray, don't beat yourself up about it. Cheating has become more socially acceptable in Canada, with 57% saying it's "not bad at all." Unless of course, you're the other half of the 7% of streaming couples who think watching ahead is worse than having an "actual" affair.
So tell me, have you ever cheated?! You know what they say…once a cheater, always a cheater…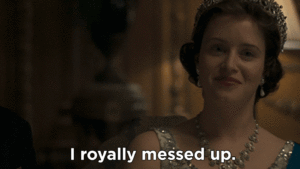 xo
D
*Disclosure: I am part of the Netflix #StreamTeam. I receive product in exchange for monthly posts about new and exciting Netflix series. All views and opinions are my own…