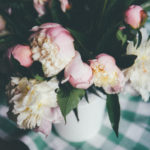 My husband started asking last week what I would like this year for Mother's Day. Besides the gift of a day off at the spa, I don't really have an idea of exactly what I want. I mean, I can take myself shopping whenever I'd like and buy things. I just don't know what to 'ask' for for Mother's Day.
So it got me to thinking of what I want that would last. I have been into beauty, comfort and a healthy lifestyle lately, so I wanted to think of products that would benefit me everyday.
I don't know if you have a hard time deciding what you want or even what to get for the mom's in your life, but I thought I would share some of my favourite finds for this year. And make sure you read till the end because you will have a chance to win one of these items!!
These choices will suit just about any mom on your list and no matter what your budget is, there's options for all.
1.The FaceOff Cloth $14.99* (*does not include cost of shipping. See website for full details)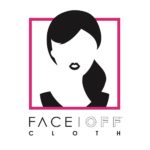 You know how they say to always wash your face before you go to bed? Well I found the perfect way to wash my face in seconds. FaceOff is a natural, reusable makeup removal cloth that will instantly remove all your face and eye makeup – even mascara, using only warm water. FaceOff cleanses and exfoliates, leaving the complexion looking radiant and feeling completely refreshed. FaceOff eliminates the need for chemical and fragrance filled soaps, cleansers and wipes that can dry out and irritate your skin.
At first I couldn't believe that I didn't need to use my facial cleanser. So I put it to the test. And it was unbelievable the results! It is so easy and much more convenient. Once the dirt is off your face and on the cloth, wash it off with soapy water, then rinse. It all comes right off and your cloth goes back to its soft, super white form. It can also be reused daily for three to four months.
Check out their website for more information, video clips and more!
2. Cover Girl Total Tease Mascara $12.99
Those rare nights when we get a date night with our husbands or a girls night out, we always want to look our best. I don't wear a ton of makeup, but mascara is one of my go to's. If you are looking for a product that gives you great lashes to combat the tired mom look, look no further than Cover Girl Total Tease Mascara.
Full. Long. Refined. Sexy, teased lashes! Total Tease Mascara darkens and thickens lashes for maximum lash definition. Tease with ease for ultimate lash separation with our smudge defying formula. The specialized detailing tip allows for no-mess targeted application and gives you a precision tease just where you need it. And it is also available in waterproof.
3. Printing Life Canvas Pillows $20* and up (*does not include cost of shipping. See website for full details)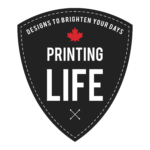 Last month I had the opportunity to go to the One of A Kind show in Toronto. I came across a booth that I absolutely loved. For those that know me, know that I love anything that has sayings. From my sweatshirts to t-shirts, I love anything with words! So obviously I fell in love with Printing Life. Their personalized pillows are high quality and handmade, and have just about any style you are looking for. A few of my favs? Take a look…
This slideshow requires JavaScript.
Now who could resist those?! I know all moms can relate to these ones!!
All of Printing Life's products are designed, printed & handcrafted in Canada with natural eco-friendly water-based ink in 100% Cotton canvas. Want a chance to win one? Keep reading…
4. BestBuy.ca
If you are anything like me you love to shop online. I don't like going through crowds and lineup at certain stores to find what I am looking for. One place I know that I can find just about anything, is best BestBuy.ca. Did you know they have a huge selection of just about anything? Not only tech, but fashion, fitness equipment, activity trackers and even beautiful jewelry. Because I have been so into working out lately and most recently yoga, I came across two amazing items that just about any mom would love. My choices? Here you go…
Sundial Reversible Yoga Mat $34.99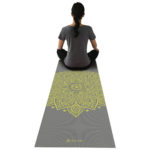 Any yoga mom will love this double sided mat. It offers a stable, non slip surface to keep stable and supported while doing all of your poses. It also has 5mm of cushioning to make your savasana even more relaxing and comfortable!
Michael Kors Access Crosby Activity Tracker $115.00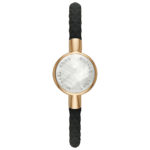 This activity tracker is perfect for moms who appreciate style and function. It monitors sleep, calories burned, steps taken and distance travelled along with other fun functions…selfies anyone?! (compatible with Android and Apple).

I have been a member at Orangetheory Fitness for a year and a half. I have said it before, and I will (obviously) say it again, but I am obsessed! It really is the best 1 hour workout I have ever done. So if you moms out there are ready to get toned and active, Orangetheory has options for just about anyone's activity level. It is the perfect gift that keeps on giving 😉 Don't be shy and give it a try! There are locations across Canada and the United States. (Prices vary depending on membership). 
So there you have it…this year's choices for the perfect Mother's Day gift for just about any budget. But that's not all! One lucky reader has a chance to win their own personalized pillow from Printing Life. All you have to do is enter the giveaway below for your chance to win*
So tell me, what is on your shopping list for the moms in your life?
xo
D
*Contest is open to residents of Canada only; must be age of majority. Contest will be open until May 14th at midnight and winner will be randomly selected. Winner will be notified via email if they win and will have 24 hours to respond before another winner is selected*
*Disclosure: This is not a sponsored post though I did receive a few of the products to sample for the purposes of this post and giveaway. As always, opinions are my own and I chose each product on my own as my personal favourites.