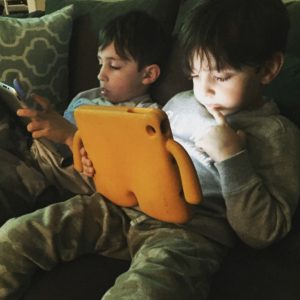 Growing up, when we wanted the television on we had to watch what the guide said was on. We couldn't just see what we want when we wanted to. Everything was a set schedule. Cartoons Saturday mornings. Prime time television with the family on Friday nights. If my parents wanted to watch something specific, so did we. There weren't choices like our kids have now.
Nowadays, thanks to Netflix, parents and kids have been able to define their TV schedules on their own terms. Cartoons aren't just for Saturday mornings, and Friday isn't the only family movie night. You want to watch what you want to watch? You can. Your kids want to watch what they want to watch? They can! Families are watching when and where works best for them. No matter how your family watches throughout the day, Netflix puts you in control so anytime is prime time.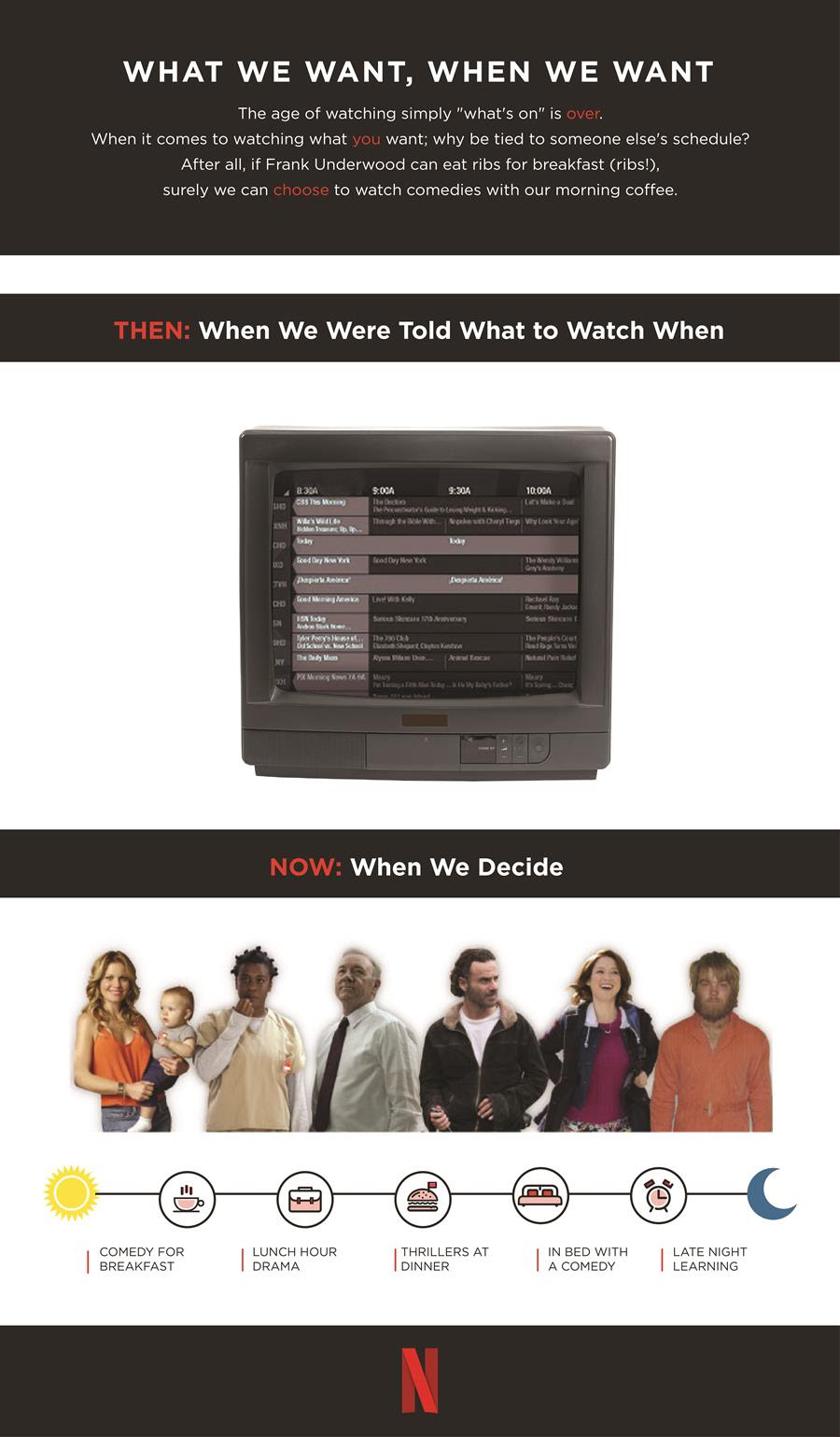 Now the only issue is fighting over who gets to see what! My little one is obsessed with Lego Ninjago. In fact he's seen all 5 seasons at least 5 times. So when he's watching that, my husband and I sure don't want to. We want to watch our shows! With the different profile options, Netflix also makes it easy. But, if you are a family that loves to watch together but can't decide on which to choose, here's a little fun for you: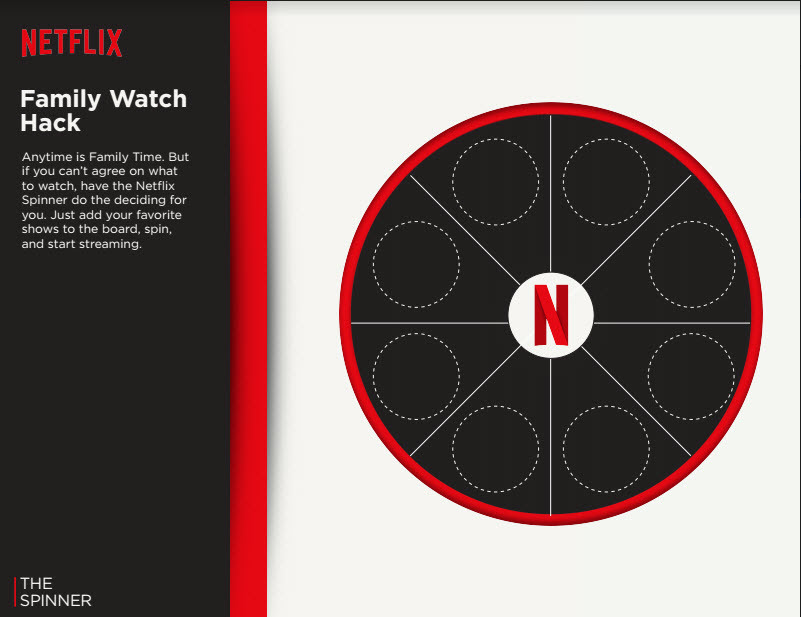 Primetime anytime can make the possibilities of what to show next daunting for a family. With the Stream Team spinner, you can solve the sibling rivalry over the remote and let fate decide what to stream next. Just cut out titles of your favorite shows and glue them on to this printable spinner. Then let the spinner decide! Only fair right?!
With all of the new series coming out, like our favorites Orange Is The New Black and House of Cards, we don't want any fighting over who gets to see what. It is so great knowing we can watch what we want, when we want!!
What will you be watching?
xo
D
Disclosure: I am part of the Netflix Stream Team. I recieve product and perks monthly in exchange for posts about new and exciting Netflix series. As always, opinions are my own…