I can't believe that in just two weeks the school year will be over. Time to say goodbye to the teachers, the school books and the homework for another summer. TIme just flies doesn't it? I remember the first day of school like it was yesterday and I was sending my little one of to JK! And here we are again. Another school year has ended.
Now with the end of school drawing near, us moms and dads are thinking about gifts. What can we buy for our kids teachers to say thank you for a great year?
I sometimes find it hard to think of what might be perfect for them and so I try to get to know them over the course of the year. Luckily for me though, my oldest had the same teacher as last year and my youngest had the same Kindergarten teachers as my oldest did. So I got to know them pretty well.
Today, I am rounding up a few of my favorite finds for teachers. Never know, they probably can give you an idea too! And in addition, you'll have a chance to win too!
So here they are…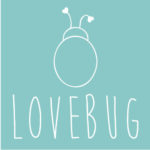 Over the course of the year there are times we get random notes sent home from our teachers. Once a note came home on a post it. Once just a sheet of paper. Now while that will work, I got to thinking that teachers should have their own set of papers or cards for notes. When I came across Lovebug Prints, I fell in love! Lovebug Print shop has handmade, custom designed decor prints, note cards, stationery, labels, tags and more! So, check out some of her personalized stationery and click the link above for so many more designs!
This slideshow requires JavaScript.
Jenny is located in the GTA and can have them ready for you in a week. So hurry up and get yours now!!
2. Stella & Dot

The past few years my kids have only had female teachers. And I'll be honest and say that they have all been really special and have treated my kids so well. When we have a great teacher like that, I love showing my appreciation with something beautiful. A couple of years ago I was shopping on line at Stella & Dot and found a great horseshoe charm bracelet for under $30! Since then, Stella & Dot has been a go to of mine for gifts for just about anyone. Nothing says thank you better than something sparkly! Here are a few of my fav finds this summer, all under $40.
This slideshow requires JavaScript.
3. Indigo
Another way to say thank you, can be just a gesture gift. Sometimes it really is just the small things that could mean so much to someone. That's why I love Indigo. They are so much more than just about books. And they offer really great small, sweet gesture gifts that any teacher will love. You don't need to spend a lot or buy the biggest gifts. Because sometimes less really is more.
This is a funny, touching picture book – the perfect gift for a child to give to his/her own teacher– celebrates the difference a good teacher can make. Written as a thank-you note to a special teacher from the student who never forgot her, this moving story makes a great read-aloud and a perfect gift for the end of the school year.
What teacher wouldn't need a giant cup of coffee or tea before a long day or week with the kids?! This generously sized mug makes the grade with a sky-blue glaze and textbook calligraphy that reads, "best teacher." 4" diameter, 4.25" tall. Porcelain. Microwave- and dishwasher-safe. Available only at Indigo.
Teachers love to read notes right? How about this cute little journal? This little book contains fill-in-the-blank lines to describe why your teacher is next level. Just complete each line and voilà: you have a uniquely personal gift they'll read again and again. 112 pages. 4.5 × 3.25.
Love making your teacher laugh? Here's a great one. Based on the hit Instagram @LivefromSnackTime, here are irresistible quotes from the elementary school classroom that prove kids really do say the darndest things–and even more so when their parents aren't around.
This slideshow requires JavaScript.
Finally, the fun part! Our friends at Stella & Dot want to give you the chance to win $50 towards a special gift. All you have to do is enter the giveaway below! 
It can be hard to choose right?! So what would you add to this list? And if you have already purchased your teachers gifts, what did you get?
xo
D