It all starts with a little persuasion. My kids haven't really been big movie theatre go-er's so in order to get them to watch what appears to be a great movie, we turn to Netflix. And even if they say no to watching said movie, we turn it on anyways knowing that the TV is too captivating and they will ultimately be glued.
Or, I simply say the words Lego Ninjago, and they come running! And even I get swept up in the show and end up watching with them. Who's persuading who here?!
When it comes to down time for my husband and I, once those kids are in bed we want to just sit and do nothing!! We too turn to Netflix for our nightly routine.
Typically we like the same shows but sometimes our tastes differ. Like when he wanted me to watch Narcos, I wasn't so into it. But after a couple of episodes, I was hooked. Persuasion complete.
My turn. I choose to watch To The Bone. He gets a show, I get a show. A little persuasion, and it is on! Another persuasion complete.
When you discover a new favourite show or movie on Netflix, the last thing you want to do is watch it alone. With a home full of potential binge-mates, the perfect couch partner is just one persuasive conversation away from joining you.
Whether it be from your kids or your significant other, the chances are you've heard every excuse in the book: I'm too big for cartoons now. I don't like scary stuff. That movie's for little kids. That's a chick flick. Despite the excuses they might bring to the table, there is nothing better than the power of (entertainment) persuasion.
So you want to watch…
Certain genres are like brussels sprouts: people think they hate them, but once you cover them in bacon, they can't get enough. Have you ever wanted to watch a show with your kids, significant other or parents, but weren't sure it would be their cup of tea? No problem! Just follow these prompts and we'll give you the ultimate show description guaranteed to end in quality family time.
Telling your 10-year-old daughter that Rogue One is a story about girl power definitely isn't a lie, but it's probably not how they'd describe it on the movie poster either. Hyperdrive above for a map that will take your kids, spouse or parents from a Padawan to a Jedi Master.
You don't have to know how to whip up a 5-star meal to watch someone else do it. Follow the recipe below to get the rest of the family onboard for a truly Michelin worthy experience and find some exciting new dinner ideas along the way!
So how will you be persuading your loved ones to watch what you want this month?
New On Netflix…
What does it mean to really be normal? Atypical is bringing a new kind of family to the screen in the latest original series now streaming on Netflix. Atypical is a coming of age story that follows Sam, an 18-year-old on the autism spectrum and his journey for love and independence.
Look for some familiar faces this month with brand new adventures from Voltron: Legendary Defender, Dinotrux and Dreamworks Dragons: Race to the Edge, and once the little ones are asleep, parents can watch Daredevil, Jessica Jones, Luke Cage and Iron Fist unite in Marvel's The Defenders!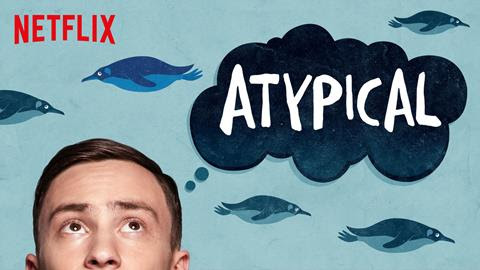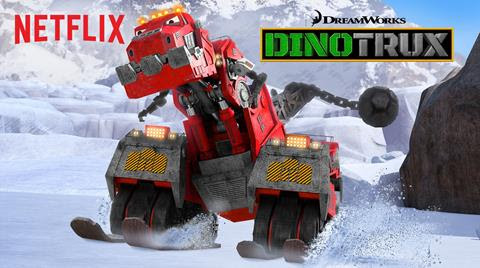 Tell us what you will be watching next!
xo
D
Disclosure: I am part of the Netflix #StreamTeam. I receive products and perks in exchange for monthly posts. As always, opinions are my own…