Ever since my husband's accident two and a half years ago, I'm always worried about him staying safe when he goes outside to train for his next race. As some of you already know from the post I wrote about his crash, we aren't exactly sure how the whole thing happened. But what we do know was that if he could hear and be more aware of his surroundings, the accident may not have happened at all.
We made a pact after he recovered that he will do everything he can to make me feel more at ease when he's out by equipping himself with product that would allow him to know, see and hear what is going on around him.
What we found the most life changing were AfterShokz Trekz Air headphones.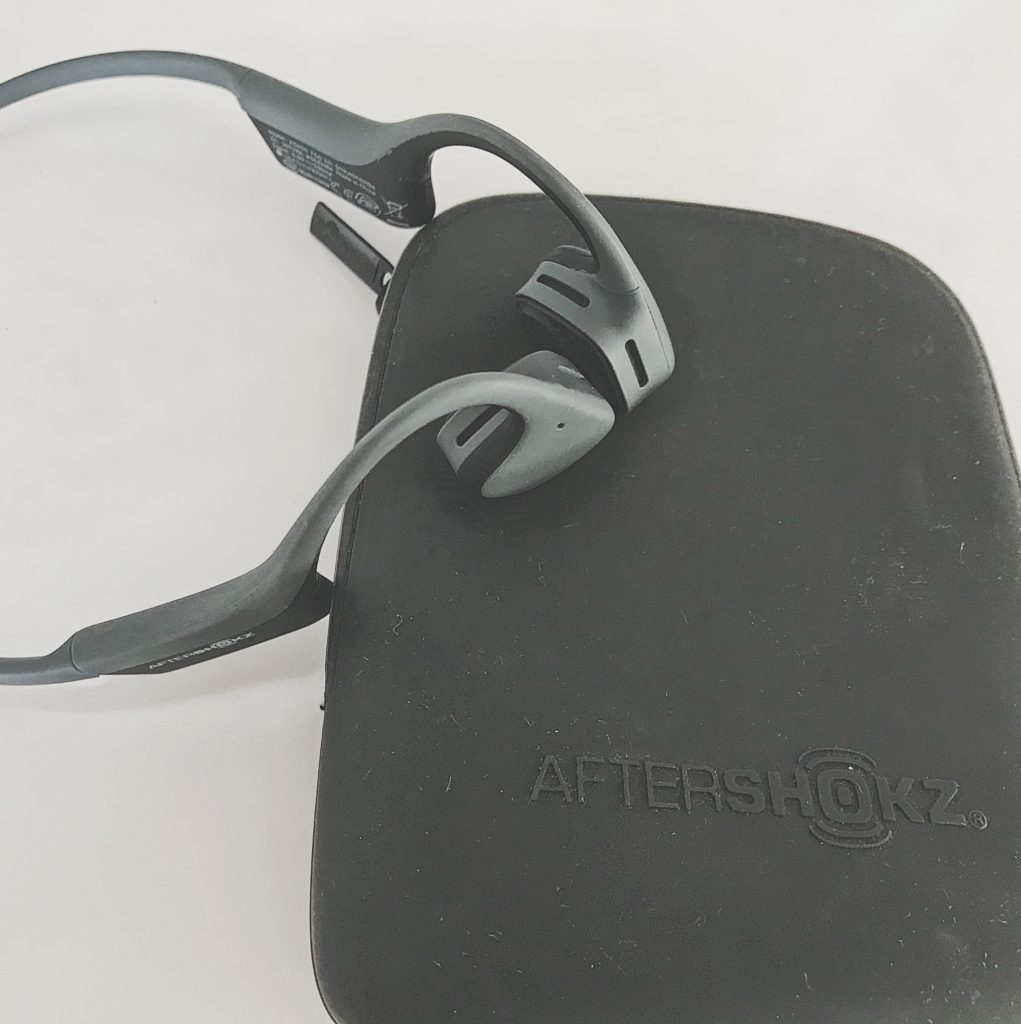 These lightweight, wireless headphones have made such a difference in his life. And mine! Whether he is out running or cycling early in the morning or during the day, the AfterShokz headphones make it easy for him to hear what is going on around him. And he still gets to enjoy listening to his music at the same time!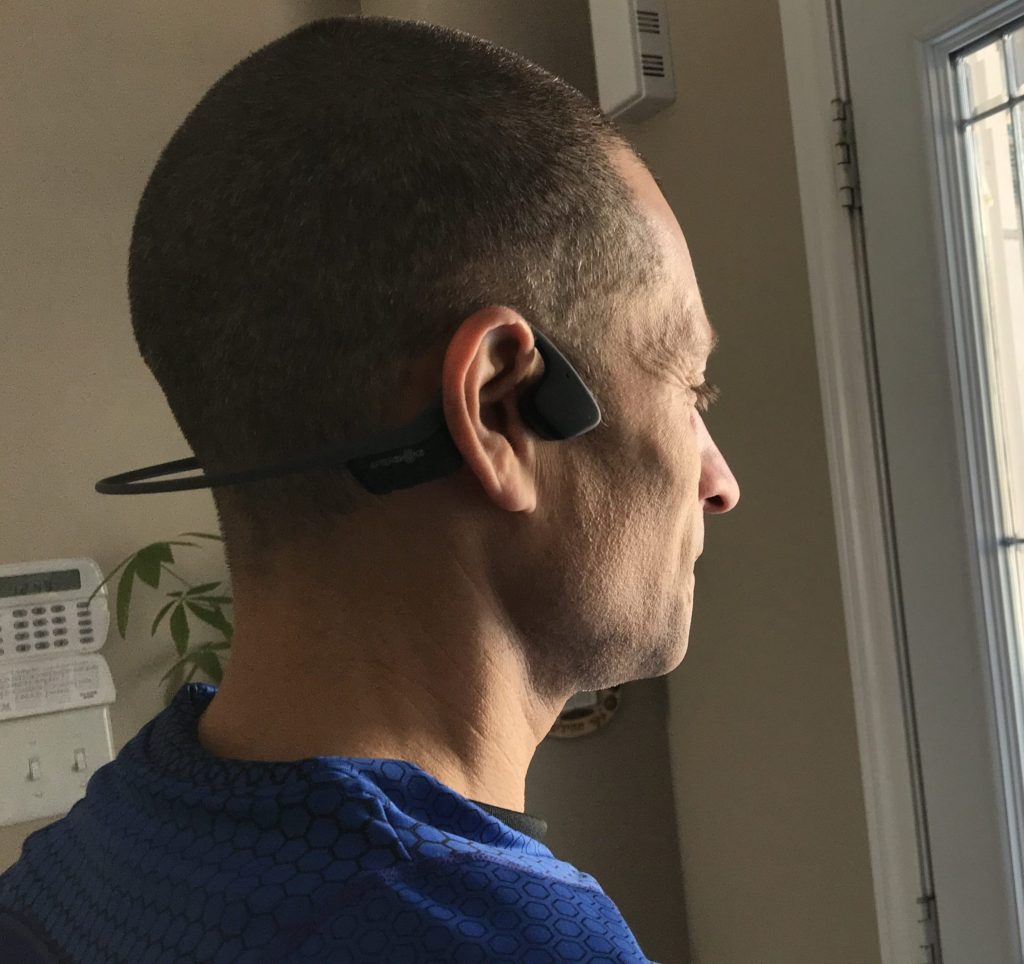 It is all because AfterShokz uses bone conduction technology and have created a product the "AfterShokz Way". AfterShokz have taken the concept of hearing to the next level by creating a product with proprietary audio technologies and have given us headphones that don't cover your ears, yet still send the vibrations to deliver sound. And all the while still allowing for comfort and creating awareness.
THE AFTERSHOKZ WAY

Bone conduction is a natural part of the hearing process—sound travels through our eardrums and bones simultaneously. We've taken the concept to the next level through development of a suite of proprietary audio technologies and design patents. The result: headphones that deliver unrivaled situational awareness and comfort.

HOW THEY WORK

Transducers guide mini vibrations through the cheekbones to the inner ears, delivering sound without plugging or covering them.
This was a total game changer for me. And for my husband!
For me, knowing that he could always hear what is around him made me feel so much more at ease when he went out in the wee hours of the morning. And for him, knowing that he could be aware of cars coming up behind him on the street made him a lot less nervous, especially while cycling.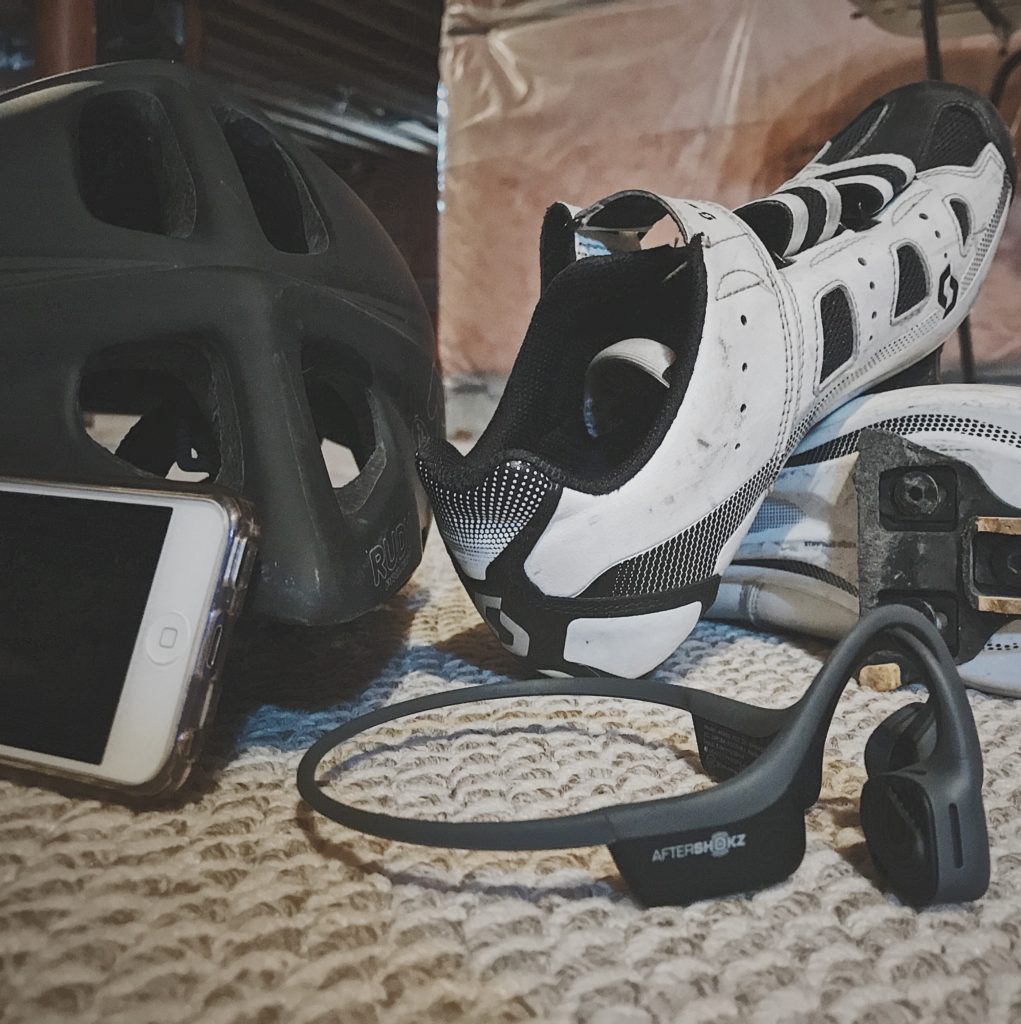 These truly are a perfect addition for any athlete. They get to do what they love and feel safe all at the same time.
So for all you athletes out there like my husband, the AfterShokz Trekz Air are for you! Here's why:
If you are a runner –
*they are lightweight which make them very comfortable
*they are sweatproof
*they are stable; they won't fall out of your ears while running because they sit right around your ear not in it!
*they are wireless so forget all of those messy wires hanging all over the place!
If you are a cyclist – 
*the earphones fit perfectly under your helmet
*allows you to hear all of the noise and traffic around you
*the sound is amazing and consistently clear
*able to listen to your music
*the battery lasts! No need to worry about charging everyday.
Sounds great doesn't it?
Check out AfterShokz HERE to learn more and how you can get $50 off your own AfterShokz bundle.
Come visit them on social too:
Instagram: @aftershokzcan
Facebook: @AfterShokzCAN
Twitter: @AfterShokzCAN
So go and give these a try! You seriously don't know what your missing!! Shop them now!
xo
D
Disclosure: This blog is in partnership with PTPA and AfterShokz. I received product and compensation for the purposes of this post. As always, the opinions I have expressed are my own.