I'm not one to make resolutions in the New Year. I typically set a few goals for myself, try to stick to them, and every few months check in with myself to see how I'm doing.
Well, the first few months of the year have passed by and I can happily say, so far so good.
What are these goals you ask? Well, I'll tell you! One is to stay active and to keep up my workout routine. One is to try to be a little more patient with my kids. And finally, to ensure I'm making time for myself.
Simple to some, but not always easy. I mean, how hard is it to be the best version of yourself and take time for yourself? Well, as a busy, working mom of two who feels like I am always on the go, I don't find it easy to make, let alone find that time for myself.
Until now. I have found THE perfect product that has helped me make my goals a reality. Yes, that's right, just ONE thing! And that is the AfterShokz Trekz Air headphones.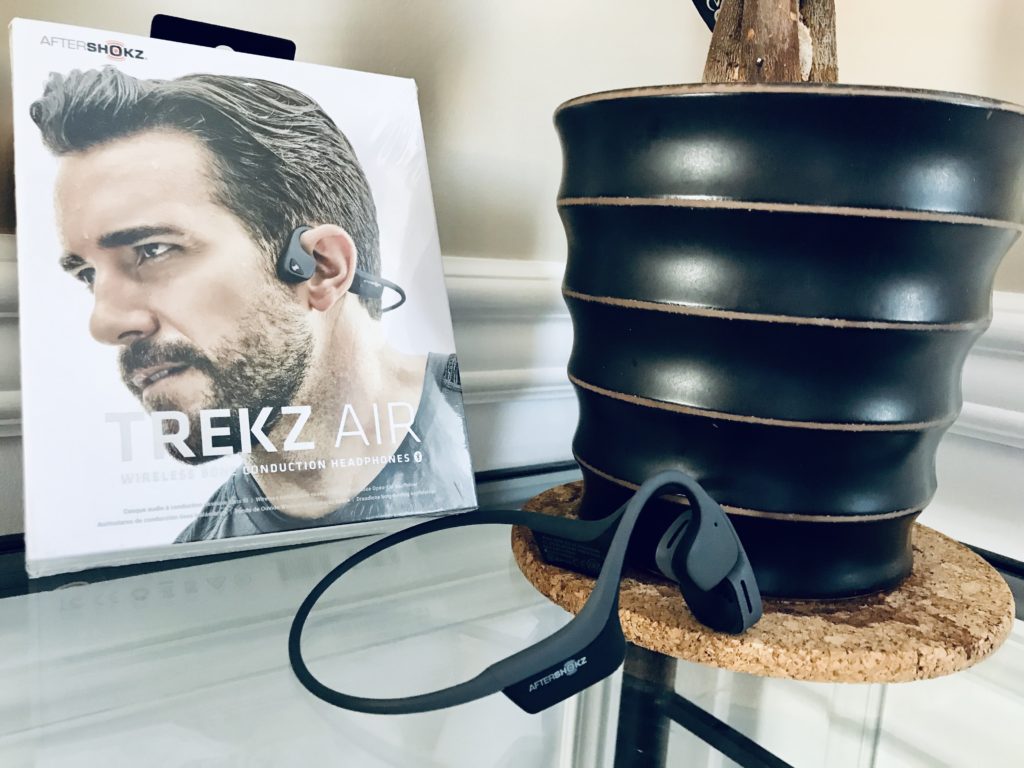 Last month I wrote about how they were a game changer for my athlete husband as he trains for his next IronMan race. But little did I know they would be a game changer for me too.
Here is how they helped me reach my goals:
Staying active
I have made it my mission to head to a workout studio at least 4 times a week. However, there are days that I may not be able to get out of the house, like when one of the kids gets ill, PA days or with March Break coming up. Which means having to work out at home. But, if one or both of the kids are home, I need to be aware of what they are doing. The AfterShokz Trekz Air allow for that with their bone conduction technology. Bone conduction technology delivers music through your cheekbones, ensuring ears remain completely open to hearing ambient sounds. So, I still am able to get my workout in, while still being open to my surroundings which means hearing the kiddies if they need me. They are a pleasure to use while running; they are lightweight, repel sweat and they sit perfectly over your ears and not in them! And I don't have to worry about running in them and getting tangled up in cords because they are completely wireless.
Being more patient with the kids
As a work at home mom, I handle a lot of the everyday. From wake ups, to breakfast and lunch making, getting the kids to school, and being there at pick up after school until bedtime. Some of these days are flawless and run smoothly. But there are days that the kids don't want to listen and my frustration level goes up. There are times when I give myself some time outs to catch my breath and keep calm. I've even been told I should meditate or write in a journal. Now while there are times I feel that I need to just escape the kids, I know I just can't leave them to themselves at this age. So instead, I blur them out! I put on my AfterShokz Trekz Air headphones and immerse myself in my music, which calms me. All the while without tuning out my surroundings. So I don't have to listen to the kids if I don't want to, but am still open to hear them if I need to. They have PremiumPitch+™ which guarantees me a superior audio experience, and offer six hours of continuous music.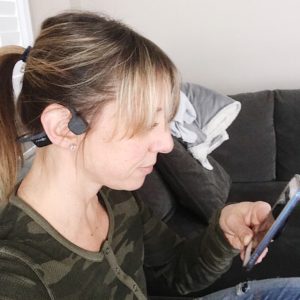 Making time for myself
Besides taking an hour to myself in the mornings and getting in a workout, I try to give myself some alone time whenever possible. Because I'm home so much during the week, getting out over the weekends is important to me. So whether it be treating myself to a manicure, walking around a mall, or just going to pick up some groceries, I make the time to get out for a bit. But not without my Trekz Air headphones. There's nothing better than taking a stroll, or heading out somewhere all the while still being able to listen to music or having that overdue chat with your bestie. Taking my AfterShokz out for the day is easy;  their wraparound titanium design provides a flexible fit for unnoticeable all-day comfort and stability for long term use.
So if you need a way to stay motivated to work out, or tune out without tuning out everything around you, I promise these headphones are for you! You'll be surprised the first time you put them on! Check them out here –> AfterShokz Trekz Air
xo
D
Disclosure: This blog is in partnership with PTPA and AfterShokz. I received product and compensation for the purposes of this post. As always, the opinions I have expressed are my own.