Everyone that knows me, knows that I'm not a morning person. I love sleeping in and look forward to weekend mornings where I might get an extra hour or two of sleep!
But Monday to Friday at the very minimum are obviously early mornings. So to make things easier for myself to want to get out of bed and not feel exhausted all morning, I've made certain things morning rituals. From what I do when I wake up, to what I put in and on my body to give me the pep I need to get on with my day.
I'm sure everyone has some sort of their own morning routine, whether it be getting in a workout, having a specific food or drink, or maybe nothing at all! But over the years I have become creature of habit and pretty much do the same thing every morning…
Here are my top five morning hacks to get me going.
1. A Good Stretch
I don't know if its because I'm getting older or from working out, but when I get up in the morning, I feel stiff! So I make sure to get in a good stretch both in bed and out. I wake up and while lying on my back, I stretch out my arms and legs and if being pulled from both ends. This makes my arms, back and legs feel really good. Once I'm out of bed, I'll do some cat stretches for my back and some forward and side bends to really stretch out. I'll do various moves from 1-5 minutes depending on how I feel or how much time I have. It's a small and quick routine, but it does good for the body!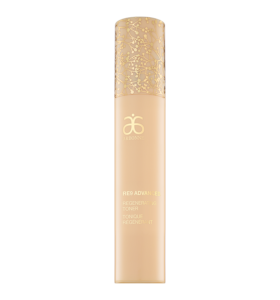 As some of you know, I've just started a new skin care regime using an anti aging skin care line from Arbonne. One of the things that I've added to my mornings is a spritz of toner after I wash my face. The quick mist helps refresh my face and skin, and gives me that added boost to help wake up and feel fresh.
3. Coffee with Collagen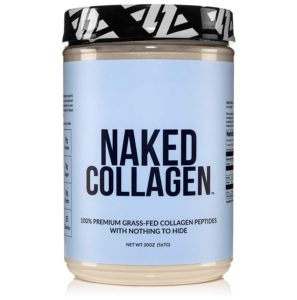 I've been using collagen for quite a while now and have had the opportunity to try many different brands. Recently I got to test out premium grass fed collagen peptides from Naked Nutrition. I can honestly say it is one of my top 3 favorites. I don't think I will ever go a morning without collagen and am more than happy to add this one to the routine.
For those of you who don't already use collagen, it provides health benefits including joint health, youthful skin, healthy hair, protecting cartilage and bones, and workout recovery. I highly recommend this one and you can buy it here on Amazon.ca.
If you'd like to know what my top 3 choices are, just ask!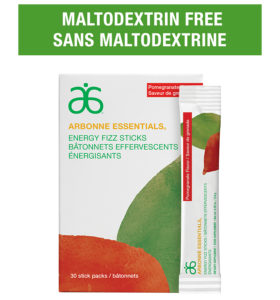 I was told a while ago that consuming a glass of water in the morning is a great health benefit. On mornings that I am headed to workout, it is especially important to be hydrated before I go. But to make my glass or bottle of water a little less boring, I've started adding energy fizz sticks to give me that extra boost.
What's great about these, is that they can be a replacement for your morning coffee or even when you start to feel the afternoon slump and temporarily help promote alertness. Energy Fizz Sticks also enhance cognitive performance, help promote endurance, enhance motor performance, and help reduce fatigue.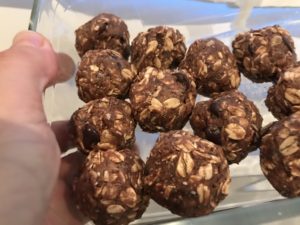 I'll be honest and admit I don't eat breakfast every morning. I'm not always hungry when I wake up. But getting some macronutrients into my system pre workout is important. I don't want to eat a meal but I do like having something small that will offer the required carbohydrates and protein to fuel me before my workout. Energy balls are the perfect bite sized treat to add that fuel. One recipe I use is here.
So there you have it. My top 5. I'm sure over time some of that may change, but right now it is what works for me.
Do you have any morning rituals that you do when you wake up? Please share!
xo
D
Disclosure: This post is in partnership with Naked Nutrition. As always, opinions are my own…