I have been working out consistently for the last number of years and honestly have never felt better. I think turning 40 four years ago really gave me the boost I needed to get up and get moving.
Over these years, I have also learned what my body needs to keep fit and feel its best. I have experimented with many things; whether it be workout apparel, workout studios, and nutrition.
Now while everyone has their own way and their own personal opinions about what works for them and what doesn't, I thought I'd share what works for me. You never know, you might like it too!
Workout Gear
I honestly believe that you need to invest in great clothes and great shoes. Nothing feels worse than sore feet because you have the wrong runners. My husband has been an athlete for years now, and he swears by and lives in Nike gear. So I of course followed suit. I get everything I need from Sportchek. Here are some of my fav for women:
Runners – everyone's feet are different so of course you have to find ones that are good for you. My feet have such issues (flat, pronation, wide) that shoes are really important.
Sports Bra – I need as much support as I can for my chest! I find the Nike sports bras so comfortable, that I actually wear them even when not working out!
Workout Pants – no one wants to see sweat stains "down there"! My go to is always black LOL. I live in these pants almost daily!
Here are a few of my favorites that I currently wear: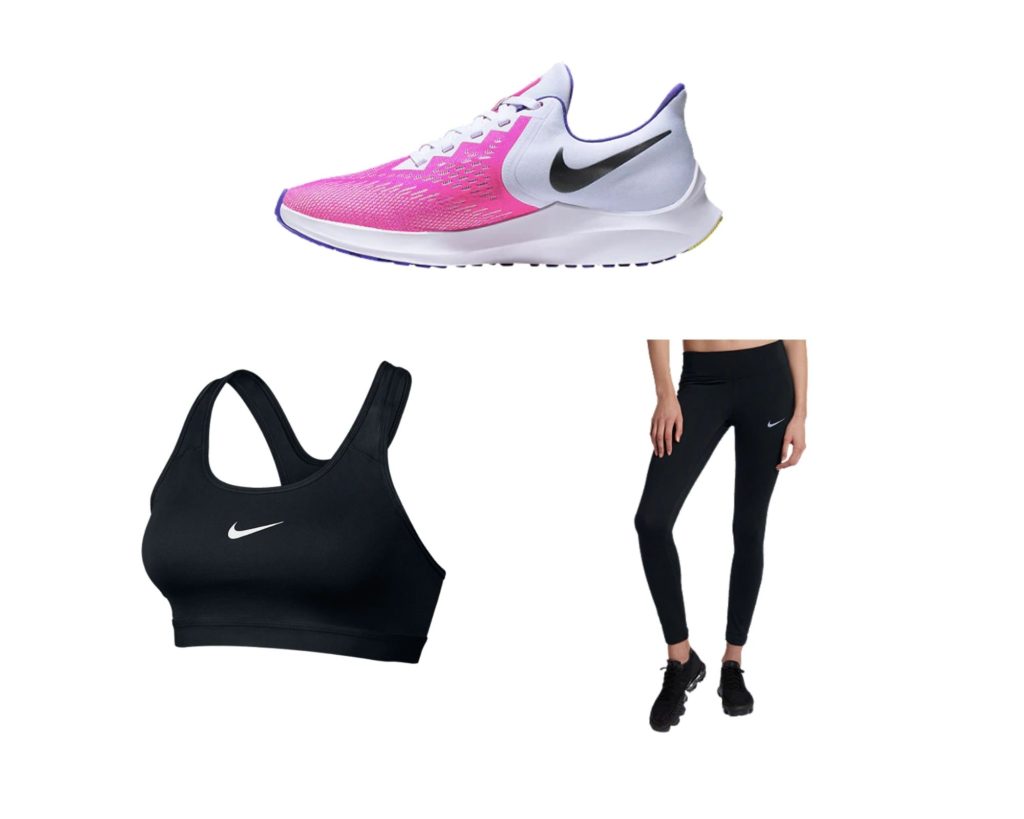 Nutrition
A healthy lifestyle has become so important to me. Now while I'm still really good at snacking on junk food and chocolate ;), I really try to watch what I eat and drink daily. Arbonne has become a lifeline for me for when it comes to my daily intake and offers me all of the right snacks, fuel, protein and relief that my body needs pre, post and during a workout.
Here are my fav products: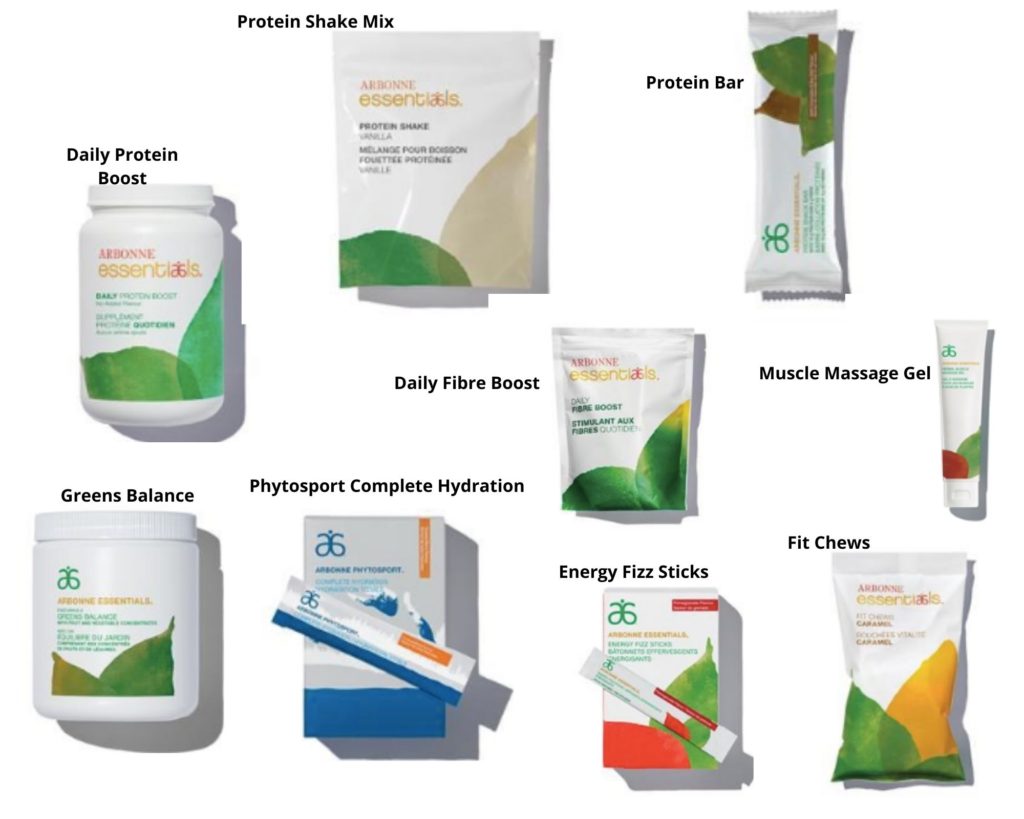 I have the majority of these products daily. Post workout is always a shake that has the greens balance, fibre boost, protein boost and protein shake. During workouts I will either have an Energy Fizz Stick or the Phytosport. I even give it to my son if he needs that extra boost or hydration for a hockey game.
The fit chews and protein bars are great snacks to curve the cravings! And the massage gel, well that's a given 😉
To learn more about these products, click HERE
Workout Studio
Many of you who know me know that I have been at the same workout studio for the last 4 years. I had joined many gyms prior to that, but I found I needed structure. A class. A trainer or coach. It's what keeps me motivated.
Now doing the same thing for a long period of time can get a bit, well, boring for lack of a better term. My body was getting so used to doing similar workouts 4-5 days a week. And I truly have started to believe that we need to change it up every once in a while and try something new!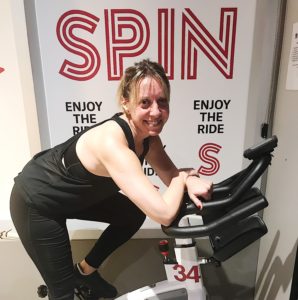 So when Studio Spin Canada invited me to go try out a class I obviously said yes! I really like experiencing change from my regular workout routine and I honestly don't remember the last time I did a spin class!
Moving and cycling to the beat of the music and pushing myself out of its comfort zone was thrilling!
If you enjoy spinning, I highly recommend you go check them out in Vaughan. And there will be a Queen St. location coming soon!
Check them out on Instagram & Facebook too!
So tell me, do you have workout favorites too? Feel free to share!!
xo
D
Disclosure: This post is in partnership with Studio Spin Canada and I have received perks in the form of compensation and a free class for the purposes of this post. As always, opinions are my own…