I started adding healthy snacks & protein bars into my diet when I started counting my macros and working out consistently. They are such a great option for a nutritious meal replacement, snack on the go, or for muscle recovery post workout.
Not only is taste very important to me, but the nutritional value as well. How much protein there is in the bar as well as the other macronutrients paired with it. I wouldn't want a bar that is full of sugar and has tons of saturated fats.
So I look for clean and healthy that balances protein, carbs, fats, sugars and fibre, ingredients I can pronounce, and obviously, ones that taste great.
I have tried MANY. Ones I still eat, ones I can no longer stand, and ones that I cannot live without!
Many of you have asked which ones are my favourites so I thought I'd share my top choices for healthy bars. Turns out majority of these are Vegan, but like me, you do not need to be vegan to enjoy them anyways!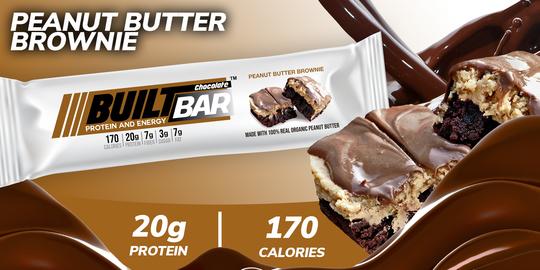 A friend of mine introduced me to this bar and I loved it. It doesn't taste like every other bar out there and offers many different flavours. Peanut butter and peanut butter brownie are my favs. They are ooey gooey goodness (that's a thing right?) These bars are high in protein, low in carbohydrates and has clean ingredients.
18 Bars per box
I had to try this bar a few times before I actually liked it because the texture was dryer than what I was used to. But because it is made with such great ingredients, I knew I needed it in my bar rotation. Now, I can't live without it! The Arbonne Essentials Protein Snack Bars contain 10 grams of plant-based protein, 4 grams of fibre, both pumpkin and sunflower seeds, non-dairy chocolate, and real dried fruit. This bar comes in 3 flavours; Dark Chocolate and Sea Salt, Iced Lemon and Apple Cinnamon.
10 Bars per box
Raw Rev (Vegan)
I tried this bar for the first time earlier this month after hearing about it from an Instagram friend. I wasn't sure what flavour to try, so went with a couple of peanut butter options, because PB (enough said). Out of the two I tried, the Peanut Butter Dark Chocolate Sea Salt was my fav. These bars are loaded with protein, fiber and only 3 g of sugar per bar.
12 Bars per box
Love Good Fats (Vegan)
I wasn't sure how I would feel about these because the fat content is basically 1/3 of what I would allow myself in a day if I was counting macros, but the taste won me over. I was always so scared of eating fattening foods, but when it's healthy fats without all of the sugar, it's a no brainer. I guess you would call it more of a Keto snack bar if you will. 2g of sugar, 7g of protein and 14g of fat. They are also made with clean, natural and wholesome ingredients.
12 bars per box
Midday Squares (Vegan)
Okay, now these are like the best thing between a chocolate bar and a protein bar. This company was started by a super young Canadian, so props to her. She turned an idea into a HUGE business and all I can say is RESPECT. I kept hearing about these bars on Instagram from people I was connected to through nutrition or fitness. They looked and sounded delicious so obviously I had to give them a go. Oh, and they also offer a starter sampler pack so you can try before you buy. Genius.
They have two flavours, Fudge YAH and Almond Crunch. Love them both, but the Fudge has me drooling all day. With 12 grams of protein and wholesome ingredients, these bars were designed to stop your hunger or cravings in between meals. Each square is packed with Clean Plant Protein, Real Chocolate & Superfoods.
12 bars per box (each pack comes with 2 squares)
Genuine Health Fermented Protein Bar (Vegan)
These bars are a perfect post-workout refuel or healthy afternoon snack. They offer 14 grams of protein, and offer a full spectrum of amino acids from 7 plant-based sources. Protein is their first ingredient and is fermented to support gut health, digestion and maximize protein absorption. Sugar content is a bit high, but these are always a good choice. They come in 6 flavours.
12 bars per box
Have you tried any of these? What are some of your favorites? Please share because if I haven't already, I would love to try it too!!
xo
D