Focus on the journey. Not the destination.
With a little commitment, patience, the right plan and some accountability, anything is possible!
Here are a few ways you can focus on your own health and fitness journey:
?Exercise – whether you want to be stronger, lose weight, or just increase your fitness level, set some goals! Don't put pressure on yourself, just remember it's consistency; being slow doesn't matter, it matters that you don't stop!
?Nutrition – Stop depriving yourself or starving yourself. Make your eating routine work for you but make sure to include whole, unprocessed foods, nutrients, healthy fats, carbs and always protein.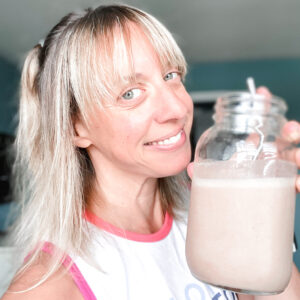 ?Accountability – No one achieves success on their own. I find joining groups or challenges with others provides me all the accountability I need to stick with it. Do you ever find that you can't maintain your journey or be motivated without having others by your side?
So with that said, I'm looking for 5 people to join me in July for a healthy living challenge!
Prioritizing your health with realistic, attainable goals is the key to a healthy, sustainable healthy lifestyle. Because if not now, when?
Now tell me, who's with me, and what are some habits you want to work on when it comes to your health journey? ?