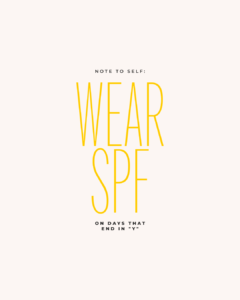 😎Sunshine is my favourite accessory 😎
Do you know what you're putting on your body?
One thing I've learned over the past number of years is that it is so important to know just what you are putting on (and in) your body. I've been so much more diligent about that. Ingredients matter. Especially when it comes to your skin. Now that the warm weather is here and the sun is out, we need to make sure we are using proper sunscreen. Not just for you, but your entire family.
Did you know that so many sunscreens that you buy from your local drugstore are chemical based and completely unsafe. Chemicals are a NO NO for me!
It is time to protect your skin from the sun's damaging rays with the brand new FUNSUN Broad Spectrum Mineral Sunscreen with SPF 30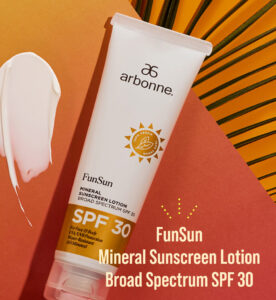 What is it?
✨sheer broad spectrum SPF 30 mineral face and body sunscreen
✨formulated with the latest technological advancement of Zinc Oxide
✨helps prevent against UVA (skin aging rays) and UVB (burning rays) – so you can enjoy your time under the ☀️sun or 🏊‍♂️underwater!
✨no chemical UV filters 🙌🙌
✨moisturizing formula to leave skin looking dewy with a hint of iridescence
✨no chalky white cast
✨Green Tea and Aloe Vera soothe with hydration, so your skin feels as good as it looks.
Good for all skin types and children 6 months+ (for babies, check out our ABC mineral sunscreen 👌)
So what will you be using out in the sun this summer?
Message me to order yours!
xo
D