For the last number of years I have learned so much about health and wellness.
Biggest lesson learned?  It's not only about what we put on our body, but it's also what we do to & for our body, AND, what we put in it.
Here are some strategies I have implemented that work! You can use these to help your overall health and wellness and if you're not sure where to start, ask me and I'll explain how you can make it work for you.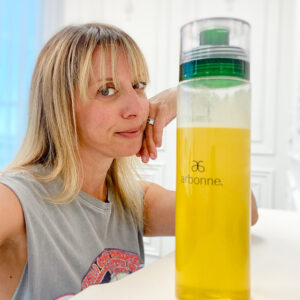 Help your gut with a daily pre/probiotic with digestive enzymes – my gut has never been better since I started looking after my gut health
Eat more anti inflammatory foods – just a few examples include berries and avocado. I add these daily to shakes or protein bowls. Green tea is another which is a great addition to your pre bedtime routine.
Optimize your nutrients – protein with every meal! Not getting enough? Protein powders have helped me get additional protein into my day to help me hit my macros
Avoid food sensitivities – I'm not about elimination but I have limited the amount diary and gluten I eat everyday and have noticed a huge difference
Movement – even if I don't workout, I ensure to move my body daily
Reduce stress – I've recently started breathing techniques that have helped! I have a great coach if you need one!
Positive mindset – if you feel a negative moment come on, try to flip the switch. I try to catch myself in these thoughts and then think of the positive instead. This is a work in progress 😉
Prioritize sleep – I'm so not a morning person so I make sure to get 8 hours!
Eliminate toxic products – I feel good knowing I am using premium plant-based ingredients grounded in science and clinical research with high standards for safety.
Liver support – every few weeks I add a daily cleanse that has choline and sip it throughout the day with my meals.
Do you use any of these strategies? For more info on any of the products I use and trust, reach out!
xo
D