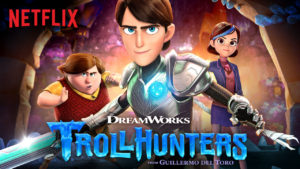 Whether you are going away for the holidays or staying in the snowy cold, one thing us as parents always worry about is keeping our kids active. We all dread the words "I'm Bored". If we stay in the city we always make lists of things we can do and see each day to keep ourselves busy. But for the times you just want to stay in and do nothing, have no fear…Netflix has you covered! They've made it easy for you by putting together a calendar of things to watch all month long!!
Not only have they got you covered for those staying in, but they've got you covered for those going away!
We were so excited when we heard the news. Just in time for long holiday trips, Netflix recently announced that members can now download many of their favourite series and movies at no extra cost. All you have to do is make sure your Netflix app is updated to the latest version and head to the 'Available for Download' menu on your tablet or mobile device. Watching on the go couldn't be any easier. And as a parent of two young boys, who are about to head on quite a long road trip, the timing couldn't be better!!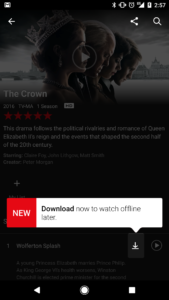 Want more amazing news? Starting December 23rd, Netflix and DreamWorks Animation Television will treat families to 13 hours of adventure, suspense and limitless imagination with the all-new series DreamWorks Trollhunters.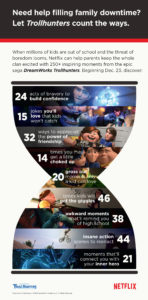 And if you are still bored, you can bring the magic of the troll realm to life with an Aargh approved gemstone candy recipe, plus a DIY sword and
armour how-to guide perfect for the Trollhunters in your life!
So, get streaming, get downloading, and enjoy your December and the Holidays!
Wishing you all a very Merry Christmas, Happy Hanukkah and a Happy New Year!!
xo
D
*Disclosure: I am part of the Netflix #StreamTeam. I receive product in exchange for monthly posts about new and exciting Netflix series. All views and opinions are my own…