Every year when the kids birthdays roll around I get into panic mode. There is so much to do and plan…or so it feels. I guess it's because the parties are one month apart from each other, so lots to do in a short period of time.
Plus, what I do for one kid, I have to do for the other.
Now that the kids are getting older, their parties are becoming a little bigger. More friends = higher guest list. So last year and again this year, we decided to hold a separate 'party' for the immediate family. I mean, I don't think our parents and siblings really want to hang out and do nothing at a 5 year old birthday party.
However, this obviously means more work for my husband and I. Additional planning, more shopping and obviously a lot more food.
So this year for party round number two, I really didn't want to have to think about cooking and cleaning for a family dinner for 12. I didn't want to spend my entire Friday in the kitchen, when I had so many other things to do to prepare for the kids party the next day.
Life can be complicated enough, but ordering in doesn't have to be, right?!
We order in often so I really didn't want to do the same old dinner again. I thought and thought about what we can order knowing that a lot of places in my area don't deliver.
And then I found "The One". Welcome, Skip the Dishes!
Skip the Dishes is a better way to get your food from restaurants that you love. They have thousands of restaurants, including local favorites that don't normally deliver! The online system is so easy to use and navigate, and in no time, I had an order placed for delivery at the time that I wanted!
Let me tell you how it works:
1. Go to skipthedishes.com
2. Create account and enter your full address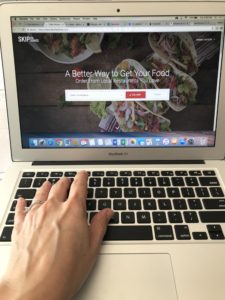 From there, Skip the Dishes will search for participating restaurants in your area both for delivery and pick up.
3. Find the restaurant of your choice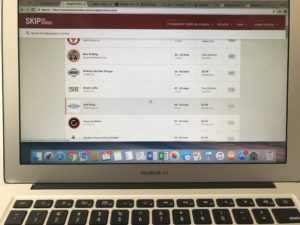 4. Navigate through the menu and select the items you wish to order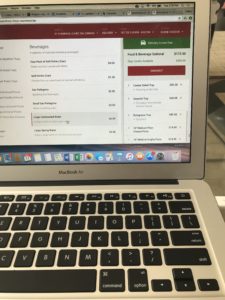 5. Once you have ordered all of your items, place your order and pay on line.
6. You will receive a notification confirming your order has been placed and you are good to go!
It couldn't be easier.
Plus, they also confirm when your order is on its way (if you choose delivery) so that you can make sure you are ready!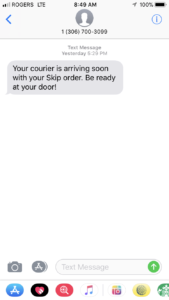 Let me just tell you how easy and stress free this was. Skip the Dishes really takes the guess work out of what dinner to prepare or what to buy when you have little to no time!
Product arrives and you just plate and go!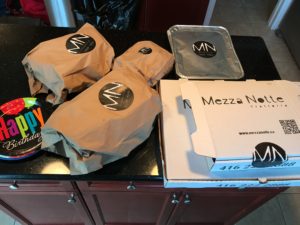 This really was so simple and I didn't need to worry about ANYTHING. Happy family and happy birthday boy! I can honestly say this won't be the last time I order!
GIVEAWAY!!
Our friends at Skip the Dishes want you to be able to experience the service too! Let them take care of the details while you focus on what really matters!
All you have to do is enter here for your chance to win $50 in Skip Credits!
(one winner will be chosen at random..winner can be from Canada or the US, just as long as they're from one of the markets that Skip the Dishes serve. You can find all the markets that we're in on www.skipthedishes.com at the bottom of the page)
a Rafflecopter giveaway

Hope you enjoy it as much as we did! Come back here and tell us how you like it!
xo
D
Disclosure: I received perks in the form of product and compensation for the purposes of this post. As always, opinions are my own and we truly LOVED this service!