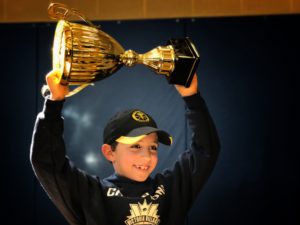 To say my son loves hockey is an understatement. My youngest picked up his first hockey stick by the age of 2. And my oldest started learning to skate at four years old just so he could play hockey when he was five.
Our lives were forever changed by this sport. Not just mine and my husbands, by my son's life too.
Hockey defines the meaning of a number of things: sportsmanship, team, teamwork, brother/sisterhood. It forms a bond like no other and shows kids the true meaning of friendship, hard work, dedication and loyalty.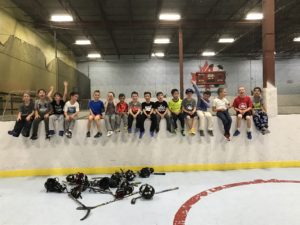 And one of the most important lessons it teaches kids, is that playing this great game isn't just about winning. While being great on the ice is important, it is also what we do off the ice that means just as much.
As one of our national sports, hockey is ingrained in so many Canadian childhoods, whether you play it or watch it on TV. In partnership with Hockey Canada, Chevrolet is encouraging good sportsmanship on and off the ice.
My son's team was able to experience the joy of spreading good sportsmanship to their community when recently they all went to Sunnybrook Hospital in this winter's freezing cold to plant flags for the veterans on Veterans Day.
It was really special and taught them a great lesson in giving back.
Our team believes not only in the social development, but also the emotional development of their players. That while they can be the best on the ice, doing good deeds off the ice is certainly what matters too.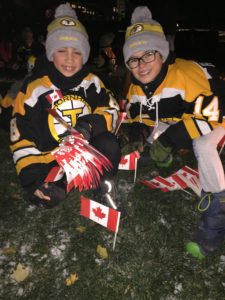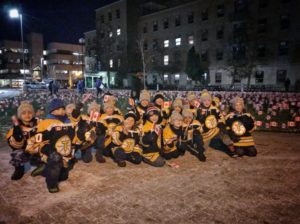 This is where the Chevrolet Good Deeds Cup comes in.
In its second year, Chevrolet is continuing the #GoodDeedsCup to search for Peewee teams in Canada that demonstrate good deeds throughout their community.
Aside from spreading good sportsmanship throughout their community, finalists and the ultimate winner will receive the Good Deeds Cup, be featured on Sportsnet and receive $15,000 towards the charity of their choice.
Please visit www.chevrolethockey.com and view the videos to vote for your choice from the top 10 finalists for the winner of the Chevrolet Good Deeds Cup! (voting will be open from January 15th – January 28th, 2018)
Help spread the word and let's show our kids the true meaning of giving back!
xo
D
Disclosure: I have partnered with YMC and Chevrolet and have received compensation for this post. All opinions in the post are my own.