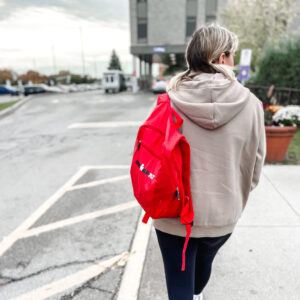 Last week on IG I announced that I have been keeping a secret.
And now I'm putting it out there for the rest of the world through my blog.  I hope you can understand why I've kept this quiet until now. Sometimes you just need time to come to grips with everything & get through one of the HARDEST times in your life.
This is my story.
On August 26th after 2 years of being monitored for something I felt in my right breast, my doctors visit didn't go the way I expected.
While doing a physical follow up exam, my doctor commented that the lump felt different than what was reported on my latest report. To ease her mind, and of course mine, she decided to err on the side of caution and ordered me a biopsy.
On August 31 I had that biopsy. It was uncomfortable, nerve wracking, but ok.
A few days later, before my follow up appointment, I got a notification that my results had been loaded into MyChart online, and I decided to read the results. By myself.
I couldn't believe it when I read it. It was official. I have breast cancer. I was diagnosed with Invasive Ductal Carcinoma (IDC) at 46. Just a week before my 47th birthday.
The last month has been filled with appointments, blood tests, an MRI, injections, discussions around treatment options and finally had my surgery date booked.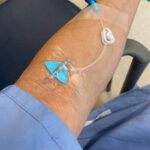 Here I am. Or who I am now. October 11th, 2022 was the last day of the real me. And Wednesday October 12th was the first day of the new me. In a new body that I don't yet know how I'll recognize, let alone deal with. But I will get there with time.
You never think something like this can happen to you. But life can change in the blink of an eye.
So f*&k the BS guys. Get over the small stuff. And pay attention to what REALLY matters. It might sound cliche but I have a complete new outlook on life. And I will take NOTHING for granted.
Stay tuned for more and whats next. Even I don't know what that looks like just yet. But what I do know is I won't let this stop me. As Sia says in her song, I'm unstoppable.
If you have any questions, feel free to reach out.
xo
D