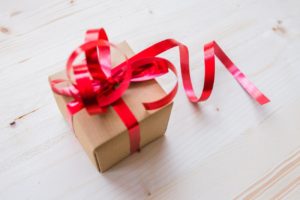 Back in the day when my husband and I were just dating, we would make a point of buying each other gifts for Valentine's Day. We would look for something sweet that the other wanted or loved but still wouldn't make a big deal about it. It would typically be something small and sometimes something more thoughtful, just to celebrate the day.
As we got older and had kids, the 'holiday' became more about them than about us, but would still buy each other a meaningful card…and maybe some chocolates (he know's I'm a chocoholic). But we would always get our kids a little something.
As Valentine's Day is just around the corner, I decided to share with you some of my favourite smaller gifts that any man, woman or child would love. Just little thoughtful gifts that can go a long way…
So here we go, a few of my favs for Valentine's Day for him, for her, for them!
For THEM:
What kid doesn't love treats? My son happens to be obsessed with Smarties, so when I saw that Nestle had made a Valentine's Day Smarties Kit, I was instantly sold.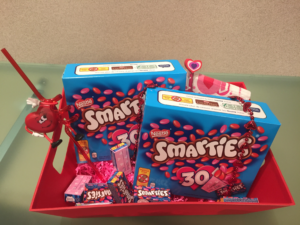 Surprise your youngster on Valentine's Day with an adorable, distinct gift from Watchitude. These slap wristwatches take a refreshing spin from the popular 80's slap bands that adults loved as kids, and come in tons of new, funky designs and limited edition collectibles. There's a Watchitude watch for every personality, making it a perfect gift for any child. Choose from an array of brightly colored designs and lively prints that will make your kid feel spunky and creative. It's a fun accessory and durable to keep up with your child's active lifestyle. Of course I chose the Ice Hockey and Baseball themed watches for my sports fanatics 🙂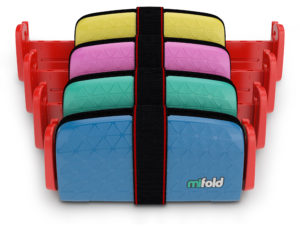 This product should be on any mom & dads gift list if your child needs a new car seat. mifold is a great way to show your little ones how to travel safely and in style this Valentine's Day! The game-changing booster seat is the most advanced and portable child car safety seat in the world – 10x smaller than a regular booster. Rather than "boosting" kids up, the seat brings down the seat belt to fit a child's size. It's also perfect for older kids who are embarrassed by bulky boosters, letting them travel discretely. mifold is so compact and can be easily toted by both parents and kids, including backpacks, ideal for traveling to Valentine's Day and other celebrations throughout the year- making it a great gift for both parents and kids! I know I want one!!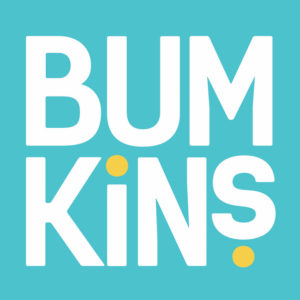 Want to see some of the cutest products?! Bumkins has a variety of baby and toddler items perfect to celebrate Valentine's Day. Share the love on this special day with a variety of cute prints, including Disney, DC Comics, Dr. Seuss and Nintendo!
Nixi, friends at Bumkins, also has stylish, fun, trendy prints in bibs, travel bags, splat mats and more that are the perfect items to share your love with babies and toddlers. Trust me, you will have a hard time choosing!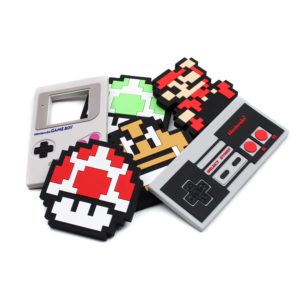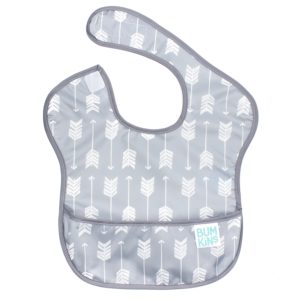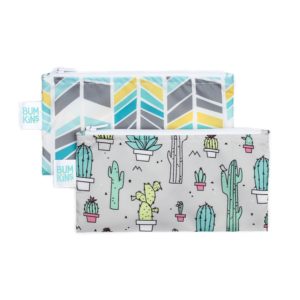 For HIM AND For HER: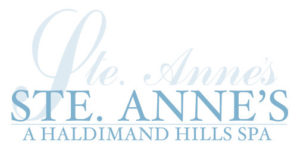 What better gift than the gift of the Spa? I know all of the ladies would agree that a massage or facial (or both) is on the top of our lists! A day away from the kids? Yes please! And going as a couple to the spa can be very romantic! Say "I Love You" by giving the gift of Ste. Anne's. A romance package or a day spa GC would be a great gift for both him or her.

Love to work out? Are either of you fitness obsessed? Orangetheory Fitness is the latest and hottest fitness trend in both the USA and Canada. A membership to one of the studio's is always a great gift idea for those who live to workout!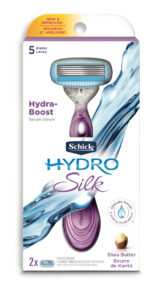 Ladies, listen up! The Hydro Silk TrimStyle is an edgy way to go about talking about Valentine's Day – it has a bikini trimmer for your lady parts! It includes a hydrating* razor and bikini trimmer in one! On one end the razor is formulated with water-activated Hydra-Boost™ serum with shea butter. The other end is a waterproof bikini trimmer that can be used in or out of the shower for convenient bikini maintenance. Combining the uniquely designed Schick Hydro Silk razor with advanced trimming technology, this razor shaves, trims, and transforms with just the flip of a handle. Now while it might not be common for your man to buy you a razor, you'll want to add this to the gift list as it is guaranteed to make him happy too 😉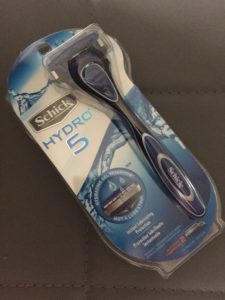 Men, we know that your woman loves kissing that clean shaven face! The new Schick Hydro 5 introduces redesigned features to provide instant lubrications (aloe vera and vitamin E) and designed to hydrate your skin up to one hour after shaving. That's a lot of extra kissing time 😉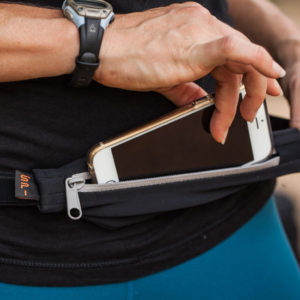 The SPIBelt is a discreet and convenient way to carry your phone, keys, credit cards, and ID while running or on the go. My husband is a triathlete who runs everyday. I always bug him about making sure he has a phone on him while he runs outside but he hates holding it while he runs. The SPIbelt Performance Series is perfect for the long-distance runner, adventure racer or endurance athlete. The weather-resistant zipper and pocket help keep essentials safe from the elements. With an increased pocket size and four gel loops on the elastic band, you have even more room to carry a larger phone (or just more stuff!). Holds the iPhone® 6S Plus, Samsung Galaxy Note® 5, MOTOROLA® DROID Turbo, Nokia® Lumia 1320, Nokia® Lumia 1520, and Samsung Galaxy S®6. Note, it is not waterproof.
Pocket expands to 8″ x 4″ x 2″
Fits waist size 29″ through 52″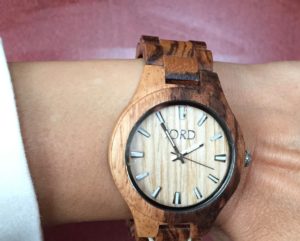 If you or your better half love fashionable and trendy accessories then look no further. Give the gift of time with a JORD Wood Watch. I absolutely love mine! You can dress it up or down and is super stylish. They have a great selection of both womens and mens styles. Check out their website and see, I promise you there is a style for everyone 🙂
**GIVEAWAY**
Our friends at Ste. Anne's want to help you and your plus one celebrate this Valentine's Day and are offering one lucky reader a Day Spa for 2! (value $240 plus hst each). The day spa includes a full day at the spa, 3 course lunch, afternoon tea and full use of the facilities. Enter the contest on my Facebook page HERE for your chance to win!
So, what is on your gift list this year? 
Happy Valentine's Day from my family to yours!!
xo
D
*Contest will run from February 6th – February 13th, 2017; winner will be chosen at random. Winner must be able to make their own reservations as well as find their own travel arrangements to the spa. Any additional services or accommodations required will be at the winner's own expense. Full contact information including address and phone # is required to be given to Me, Myself and Kids in order to pass winner info along to the spa*