YOU HAD ME AT PEANUT BUTTER .
Now that I have your attention 😉
Who else has been trying out new recipes, baking and cooking way more than normal the past 2.5 months? I know I have!
With being stuck at home with two boys who seem to always want a snack and me wanting to have healthier snack options, I decided to recreate a recipe shared by a friend.
They are WAY to good not to share. And did I mention only 3 ingredients?! Here you go…youll thank me later  
Protein Peanut Butter Cups
What you need:
1/2 cup coconut oil (melted)
2 scoops Arbonne chocolate protein powder
2 tbsp peanut butter (or almond butter/any nut butter substitute)
(Optional 1 scoop Arbonne protein boost or fibre boost for added macros)
Directions:
⭐️ Mix coconut oil and protein powder together well
⭐️ Line your muffin tin with liners and pour into your muffin liners as a base layer ⭐️ Freeze for 5 minutes
⭐️ Meanwhile, melt your peanut butter
⭐️ Scoop 1 tsp of your melted peanut butter over the chocolate base layer. ⭐️ Freeze for 5 minutes
⭐️ Pour remaining chocolate on top and then freeze again until solid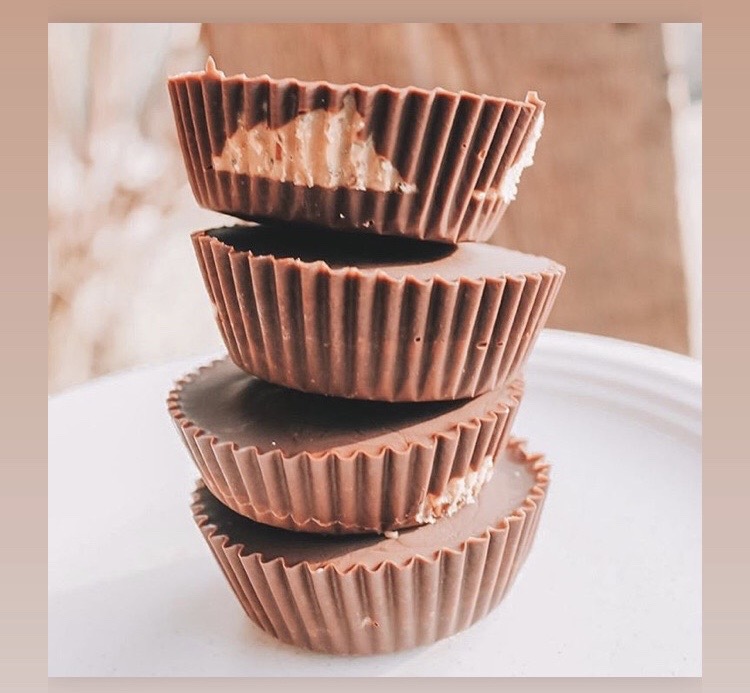 Easiest and most delicious recipe you'll ever make.
Enjoy ❤️
xo
D