I saw you staring when you sat down at the table next to ours in the restaurant. I saw you look at my kids on their ipads. I don't know what was going through your head at the time, but I'll be honest with you. I felt like you were judging me. You don't know why we allow our kids their ipads. So please don't judge me. Or my parenting skills. You don't know so please don't judge.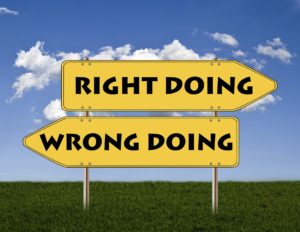 I know that going out for dinner with the family is just that. Family time. But who knows my kids better than I do? Not you.
You don't know that they've already eaten and that they don't want to sit there and just watch us eat when our food arrives.
You don't know that our youngest has a tendency to not want to sit still making it harder to have a peaceful meal outside of the home.
You don't know that having our son engaged with an educational app or a Netflix show can keep him calm and stay in his seat.
You don't know that there are just some times we let it go because why not? They deserve a little play time of their own.
You don't know that we had a full day of homework and driving to and from programs, so we let them play because this is their free time.
Does it happen all of the time? No. Do they have their ipads all of the time? No. So don't look at me like that. Like I'm doing something wrong.
I see your kids peek over your shoulder as you try to engage them in conversation. I see them taking more interest in what my kid is watching than what they are doing at your table.
Sometimes as parents have to do what we have to do just to get in a decent, quiet and calm meal. Without bickering, or whining, or boredom. So if we choose to allow our kids to play with their ipads, ipods, iphones or whatever game or piece of technology we want, we can.
Let kids be kids. When you want and where you want.
So don't be so Judgey McJudger please. Because you shouldn't judge if you don't know.
xo
D