Is it wrong for a mom to sneak into the bathroom for a few moments of peace? Our lives seem to be on repeat mode. We wake up, make breakfast, get dressed, pack lunches, drive kids, do work, pick up kids, homework, showers, dinner, bed. Sleep and repeat. Am I right?
Before kids life seemed easy peasy. After kids, doesn't it feel like there is always something going on? Mom's are so busy juggling a busy lifestyle and home.
So don't be ashamed! It is not wrong for moms to want to hide out for a couple of minutes…or 30…
So what do we call this? It's the #MomSneak.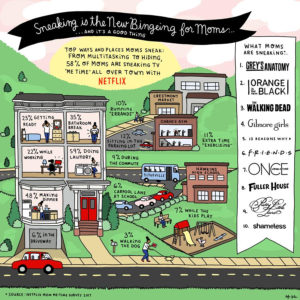 Canuck moms have spoken: 95% of moms say that they had more time for themselves before motherhood, and now, over half (58%) admit to sneaking in TV "me-time" while juggling a busy schedule, with some even hiding from their kids for just a moment of peace. With moms doing it anywhere and everywhere in the neighbourhood when the kids aren't around, sneaking is the new bingeing.
So smuggle a tablet into the bathroom for a little GLOW during your morning routine, but be forewarned: distracted makeup application may result in a look as bold as one of the gorgeous ladies of the 80s. And if you find yourself overstaying your welcome in the grocery store parking lot watching The Walking Dead, don't feel guilty.
As long as the ice cream doesn't melt, no one will know your little sneak-ret. Be the life of the party with all the pop culture knowledge you'll accumulate sneaking—your friends will thank you for talking about something other than the kids.
If anyone questions your motives, let them know that according to a recent Netflix survey moms are feeling less stressed and more refreshed and even 16% say it makes them feel like a better parent by sneaking "me-time." And dads, don't feel left out. We know you need a break to sneak too.
Sneaking is a fine art that is meant to be perfected, so let the pros show you how it's done. Real moms Cat & Nat are here to say they are proud and not ashamed to be Mom Sneaks, and break down the nuts and bolts of how they get their sneak on.
Sneaking in 'me time' is very much needed to help us de-stress and be a better parent.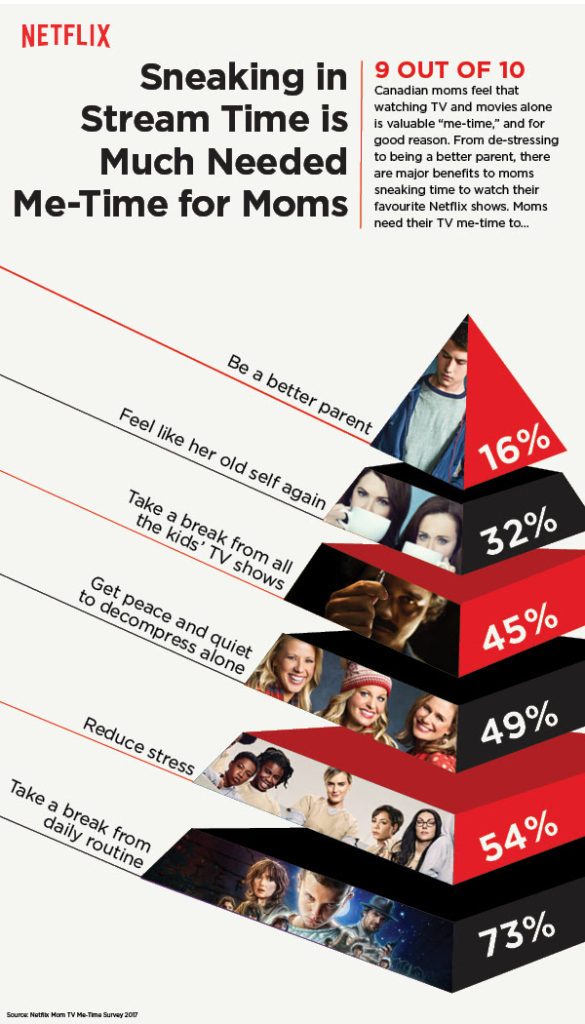 So I want to know…do you get your #momsneak on? Do you "have to finish getting ready" in the bathroom? Do you go to school pick up early to sit in your car with your iPad or mobile phone? Share how you get your #momsneak on!!
And don't forget some great new releases this month including Friends From College and Star Wars, Rogue One.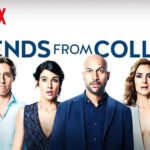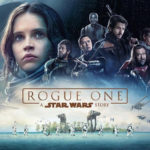 xo
D
*Disclosure: I am part of the Netflix #StreamTeam. I receive product and/or perks in exchange for monthly posts about new and exciting Netflix series. All views and opinions are my own…