Disclosure: I received perks from Crayola for the purposes of this post. As always, opinions are my own…
When I first met my husband, one of the things I learned about him was that he was quite artistic. He would create his own canvas drawings and even had some up on the walls in his apartment.
Fast forward many years later, and we are noticing that our 8 year old has quite the artistic side as well. He loves drawing, colouring and creating. And of course his brother loves joining in on the fun!
So when Crayola introduced us to the Crayola Magic Scene Creator we knew this would be a perfect product for our kids to showcase their artistic side. And we were right!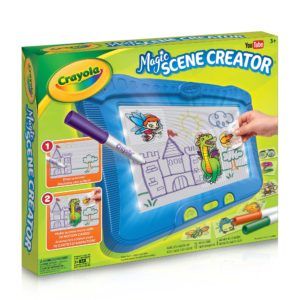 What is the Magic Scene Creator? Well, it's Animation Made Easy! Turn still pictures into animated scenes with this creative activity toy.
What you do:
Just select one of the included action cards on the Scene Creator screen and watch it go! You can also draw your own pictures on the screen using the Action Cards to add wings, wheels or googly eyes—whatever you can imagine! Crayola Magic Scene Creator comes with 70 action cards for nearly unlimited play. Place cards on the screen in any combination to make wild and wacky animated scenes.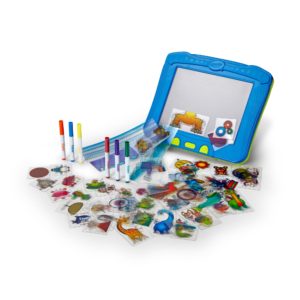 The cards come in five themes, including Animals, Fantasy, Mix & Match, Special FX, and Mystery. Let your imagination run wild!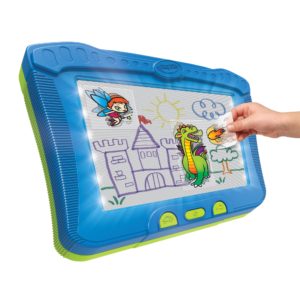 When not in use the Magic Scene Creator is equipped with built in storage to keep all of your Action Cards organized and ready for use. And to keep your creations on display, use the built in stand to show your stuff!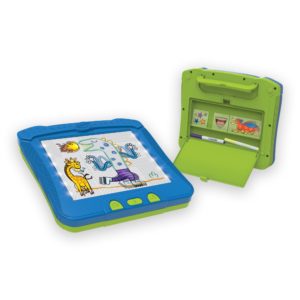 Key Features:
Includes Magic Scene Creator unit, 70 action cards, 6 gel FX markers
Built in storage for cards and "kickstand" to display your scenes.
Multiple speeds make animation go slow or fast.
Drawings easily wipe clean with a damp cloth.
Includes 6 Washable Gel FX markers for original on-screen drawings or to enhance cards.
My kids loved checking out all of the action cards and it didn't take long for them to come up with their own scene. Check out what we created:
The best part is our friends at Crayola want your kids to experience the fun too! Enter below for your chance to win this amazing prize pack just in time for the holidays!!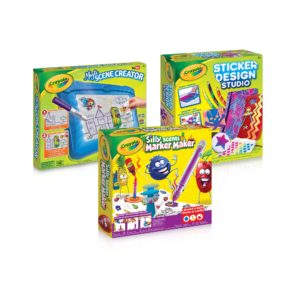 *Includes 1 Magic Scene Creator, 1 Silly Scents Market Maker & 1 Sticker Design Studio
So what will you be creating?
xo
D