When my husband and I decided we weren't going to go to Florida over the winter break, we knew we wanted to do something with the kids. Even if it was just to get out of our city for a few days.
We have always loved New York City and have travelled there as a couple numerous times. But we had never been with the kids.
Now planning trips with the whole family can get quite expensive. Especially in NYC where you have to pay for just about everything; from the hotel stay to the meals and of course the amazing attractions. I mean, you can't go to New York and not visit the most popular sites.
So when we researched and made our plans of what we would do with the kids each day we were there, we were shocked with the cost of admission to some of these places.
Now if only there were some sort of flat rate or discount that we could get our hands on…
Don't worry, I found it! Introducing, CityPASS.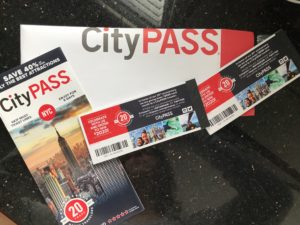 CityPASS is a product that would not only save money, but also save time, while offering a rich, memorable experience at several attractions.
It was the answer we were looking for!
Each New York CityPASS ticket booklet saves travelers 40% off regular combined admissions prices for the included attractions. And for us, it was perfect as it included a few of the attractions we knew we wanted to go to.
The New York CityPASS has 9 options of attractions to visit including the Empire State Building, The Top of the Rock, The 9/11 Memorial, The MET and more.
We chose the Empire State Building  

and The MET (which is also free for kids!)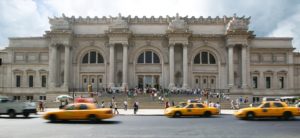 The Empire State Building is the perfect choice for a visit to NYC. The kids couldn't get over the beauty of the building and going up 86 floors! And the view of NYC can't be beat!!
This slideshow requires JavaScript.
Our next stop was The MET which was super easy with the CityPASS. Not only did we get to bypass the huge lines, but all we had to do was scan the barcode at the kiosk, get our printed tickets, and we were in!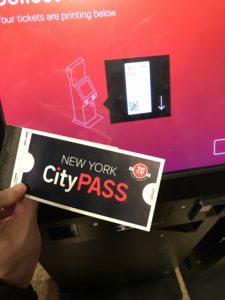 Now this place isn't the best for kids as there is a lot of walking and a great deal of history that my kids just didn't get. So we tried to make it as fun as possible for them by getting them to use the map and lead the way, and also take some funny pictures of their dad!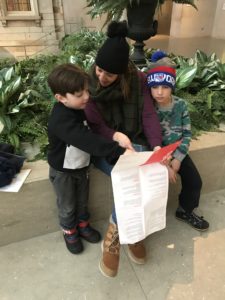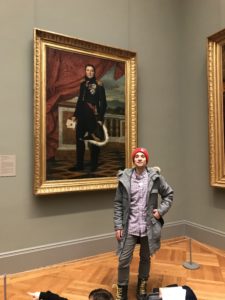 It really is quite the experience and if you love art and history, this is definitely the place for you. And with your CityPASS you are saving huge!!
There are a number of different options of places to go and things to see with your discount booklet. Here is a full list of the NYC options.
I truly recommend the CityPASS. They offer a fun and easy approach to vacation planning and is a premier product for travelers who desire savings and convenience!
Now who doesn't love that?!
About CityPASS
The creators of CityPASS hand-picked the very best attractions in the very best cities across North America and offers a savings of up to half off the price of separate admission.
CityPASS gives you ample time to enjoy a destination, eliminating the need to rush frantically from attraction to attraction to get your money's worth.
Twenty years later and still family-owned and operated, CityPASS now has 12 cities and 78 attractions.
CityPASS delivers savings on admissions and line skipping perks to top attractions in 12 North American destinations. They include Atlanta, Boston, Chicago, Dallas, Houston, New York City, Philadelphia, San Francisco, Seattle, Southern California, Tampa Bay and Toronto.
Where will you go with your CityPASS?
xo
D
Disclosure: I received perks for the purposes of this post. As always, opinions are my own…