Do your kids love to play, build or create like my kids?
My kids love using their hands. On any given day you can find my oldest trying to build something. And my little guy will pretty much put his hands in anything!
So when you start your shopping for the holidays, take games and toys into consideration for your kids who love rolling up their sleeves and getting to work!
Here are some that we love…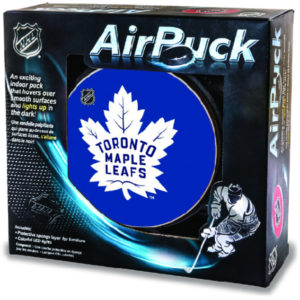 Hockey related toy…need I say more! My kids are obsessed with all things hockey which is why this is such a great item any hockey loving kid.
The AirPuck hovers over your floor and floats easily over any smooth surface. But don't worry moms and dads, it won't damage your walls or floors because it has a foam outer layer that will protect anything the Air Puck touches. For the kids who love different teams? The air puck is NHL licensed in all the Canadian hockey teams!
Trust me when I say the air puck is a great toy to have for fun, indoor play. It will also light up and glow in the dark!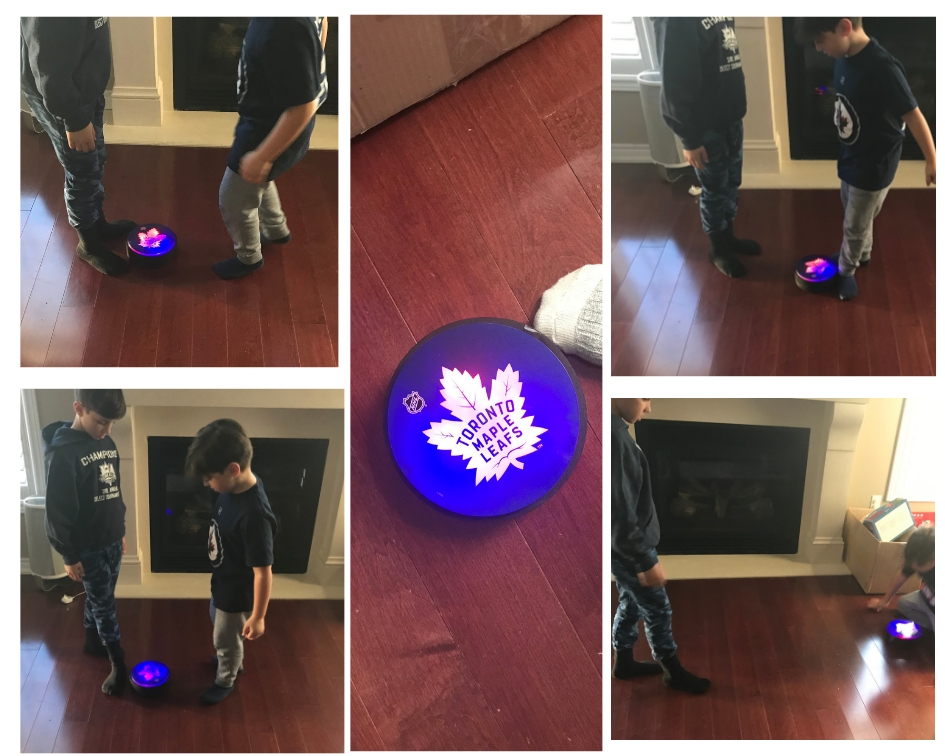 Available at ToyTown | $24.95
Check out the new video: https://youtu.be/vvkQZizcGTg
Small World Active Detective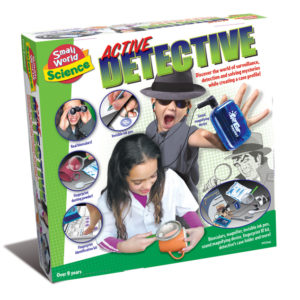 For the kids who like to get in any kind of action, this game is for you!
Kids can team up to solve mysteries with the Active Detective kit. This game has everything a young investigator needs to role-play being a spy or a detective!
Includes binoculars, fingerprint identification kit, secret invisible ink pen and ultraviolet flashlight, plus eavesdropping device (battery included), stamp pad, plaster, and detective's folder with pages for fingerprints, surveillance and crime scene notes.
How fun does that sound?!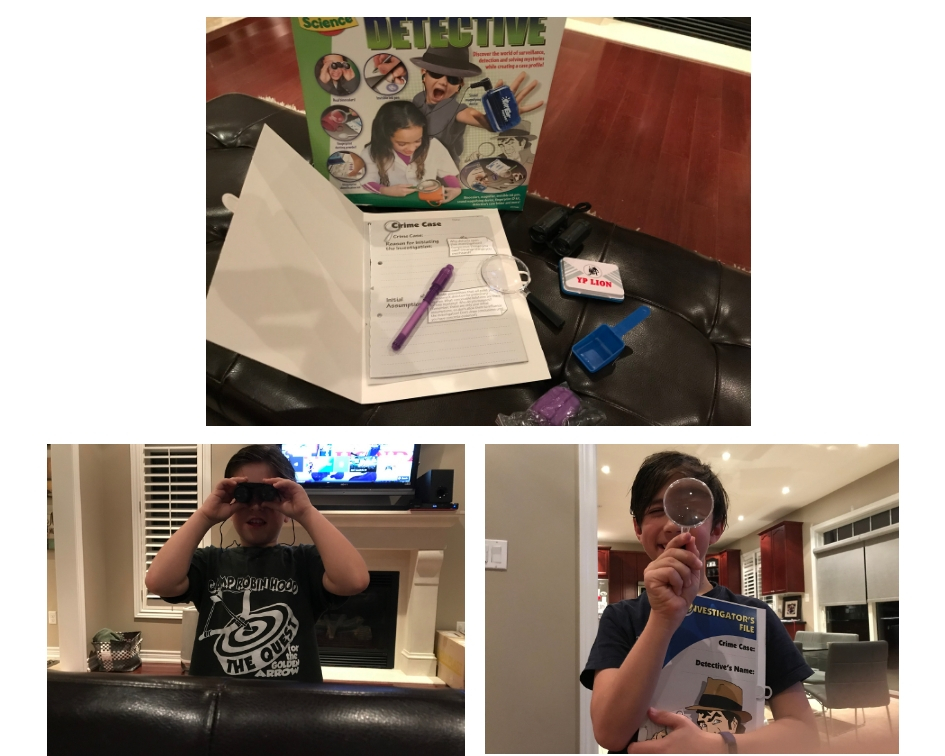 Available at: Bergo Design, Distillery District, Toronto | $29.95
Hot Rod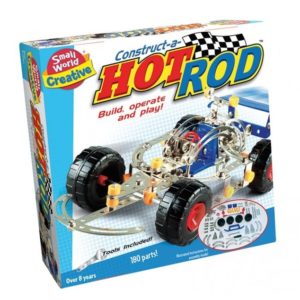 My son loves to build things. That's what Hot Rod is all about. Look at all those pieces!! 180 to be exact! I'll be honest and tell you he isn't nearly finished yet, but he will! End result? A free wheeling vehicle!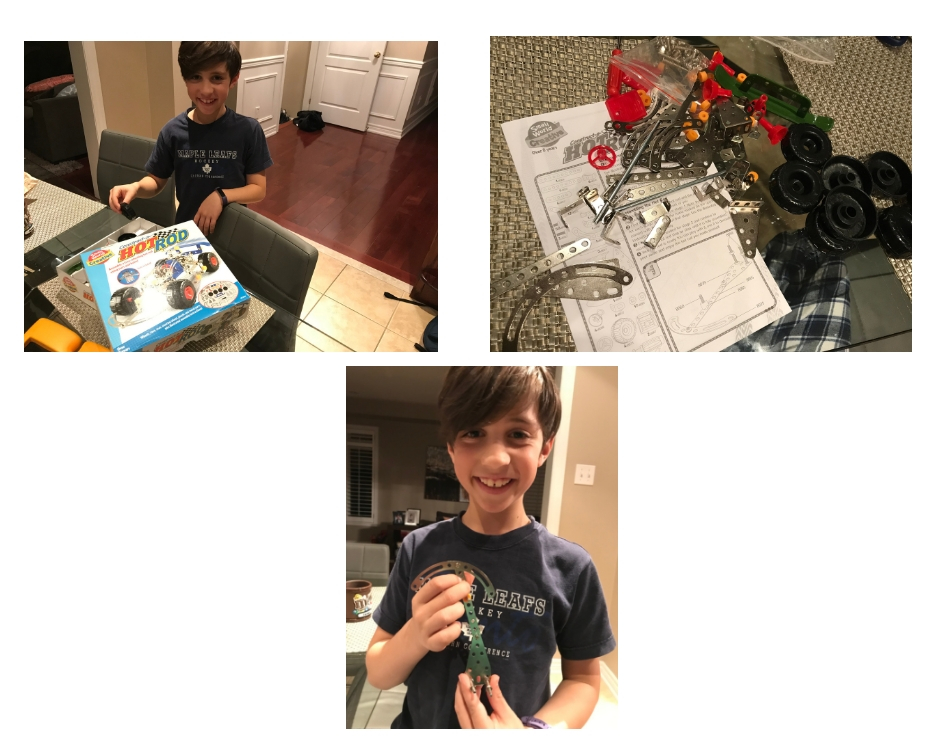 Available at: Bergo Design, Distillery District, Toronto | $29.95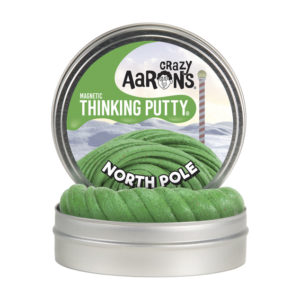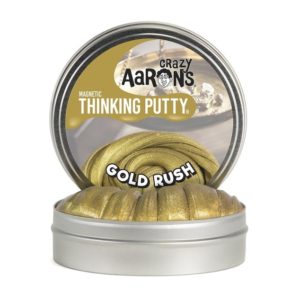 My 6 year old is obsessed with putty! He loves playing with it and making different shapes and balls, and even loves covering his whole hand with it!
The great thing about Aarons Think Putty, is that it never dries out and isn't overly sticky. You can do so many different things with it like snap it, bounce it, stretch it and knead it.
And what I love about it, is that even I can use it as a stress ball! Squeeze, squeeze, squeeze!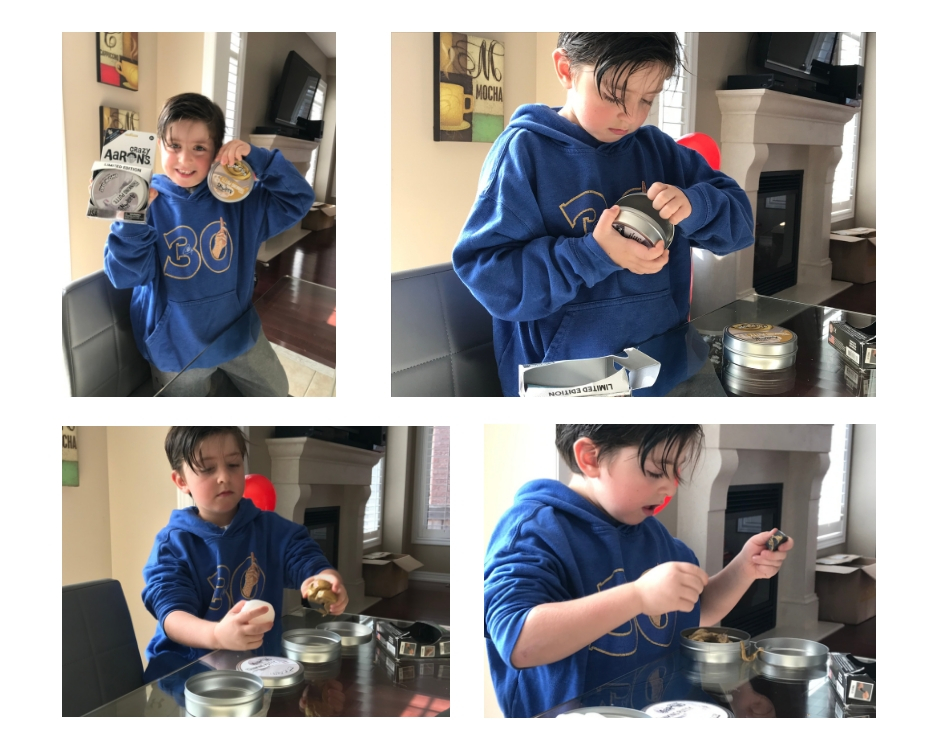 Available at retailers across Canada including Indigo, Scholar's Choice, Pharmasaves, and a huge range of local toy and gift shops.
Holographic mixed by me $29.95
Gold rush $19.95
GIVEAWAY TIME!!!
Our friends at Stortz would like to offer one lucky reader a chance to win a selection of 4 tins of Crazy Aaron's putty! All you have to do is leave a comment below which one is your favorite, then enter the giveaway on my Instagram page. (open to Canada only; ends 11/28/18)
Good luck and happy shopping!
xo
D
Disclosure: This post is in partnership with Stortz Toys. We received product to review for the purposes of this post. As always, opinions are my own…