Its the weekend.
We're in lockdown.
There's nothing to do.
I'm bored AF
So I clean and I bake.
I need some yummy treats to satisfy my crazy chocolate sweet tooth. And I love having healthy snack options for the boys.
Here's another amazing (if I do say so myself) muffin creation.
Protein packed, dairy and gluten free! They can be made 100% vegan by swapping out your egg.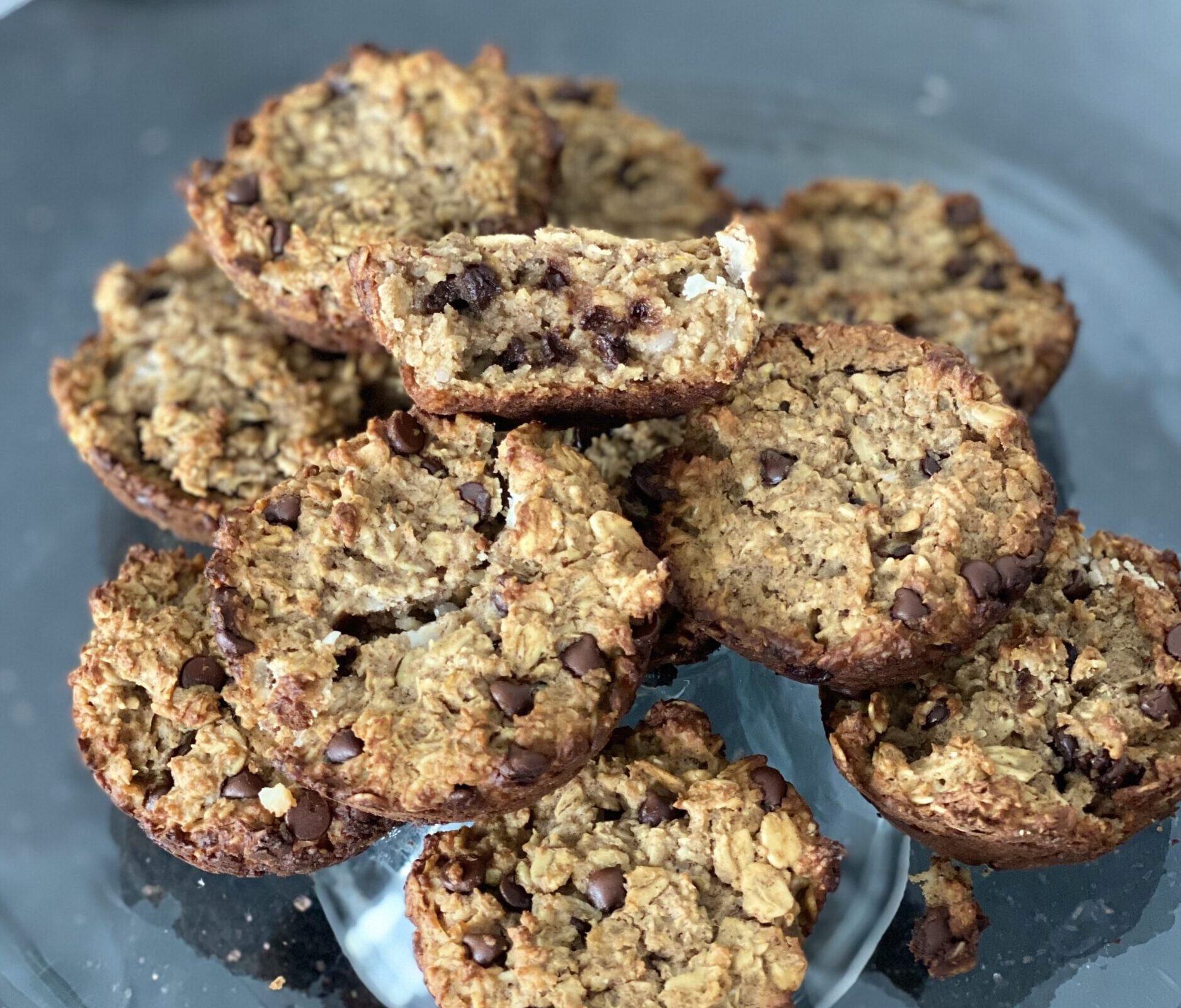 I totally made this recipe up using little bits of other recipes I have. And I'll be honest, I'm impressed with myself ?
Recipe:
*2 cups Bob's Red Mill Gluten Free Oats
*1 tsp baking powder
*1 scoop Arbonne vanilla protein
*2 scoops Arbonne protein boost
*1 tsp cinnamon
*1 egg
*1 cup Silk Canada almond milk
*3 tbsp Agave (can use honey here as well)
*2 tbsp melted coconut oil
*Enjoy Life Foods dairy free chocolate chips (I didn't measure, just poured until I was content ?)
Mix all ingredients together, bake for 20-25 minutes at 350 degrees F
What is a recipe you love?
Enjoy!!
xo
D