Feeling stressed?
Covid, holidays, flu-season, kids at school, watching this election! We all know that stress and anxiety are at an all-time high for many.
I'm not sure about you, but I sometimes feel a little overwhelmed and even busier than I was before. Do you?
My husband and I were saying last night how it's crazy it has been 8 months since Covid and who even remembers life before it?!
It's so important now to focus on our health and wellbeing and find the time to do so.
So how can we do that? Whether its 5 minutes or an hour, take the time you need everyday to focus on you.
Here are 3 things I do, and what we all can do that are simple:
?

Breathe
I was just telling my friend that I do breathing exercises to take away nerves and anxiety. When we slow our breath, it slows our mind and allows us to calm ourselves down.
?

Drink a cup of tea (or in my case a Tizzy 

?

)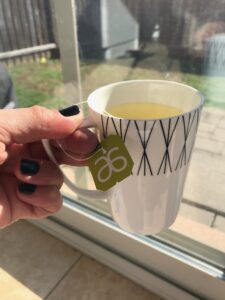 Those that know me, know I'm not a tea drinker, but green tea (and a few others) have such great effects on you, that I started drinking it…but with a Fizz Stick ? Sipping tea can help you relax and restore your mind.
?

Workout
I've made a commitment to my daily healthy habits and working out or moving my body in some capacity is key for me. It keeps me feeling energized, relieves stress and, l don't feel as tired throughout the day.
It is really important to add self-care to our day. Do you agree? And if so, what do you do?
If you'd like more information on any of these tips or want more of them, leave a comment or send me a message ?
Want to make yourself a #tizzy? Check out our Teas and Fizz Sticks on my website debbiedavidov.arbonne.com PLUS this month there is FREE registration with a qualifying order, FREE shipping, AND 20% OFF as a preferred client!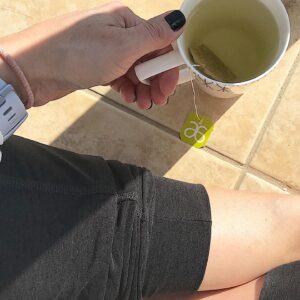 xo
D