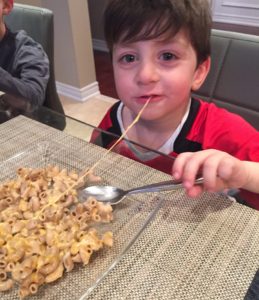 I've said it before and I'll say it again…my oldest son is a very a picky eater! I have no problems feeding my youngest, who will eat just about anything and try new things without question.
Getting my oldest to try new things, well…it's complicated to say the least. It's like pulling teeth sometimes to get him to take a bite out of something new.
Planning lunches and dinners for him can sometimes be quite hard. I find myself making him the same meals every day…chicken fingers, hot dogs, tacos, pizza, pasta, and especially macaroni and cheese. He loves what he loves. He's a carb freak (minus the bread, because god forbid he eat a sandwich)…
Now while these food choices aren't bad, I do want to make sure that what he is eating is still good for him. I'm very big on making sure that I give myself proper nutrition with every meal, so it's only natural that I do the same for my children.
I had heard about a new pasta that was introduced that not only was rich in protein, but also good for you. I know right? I was immediately hooked on finding out what this was. Introducing Skinny Pasta, a delicious, better for you, high-protein, low-calorie and low-carbohydrate fresh pasta. I thought this was absolutely perfect! The solution to ensuring my kids eat right while still getting their carb fix!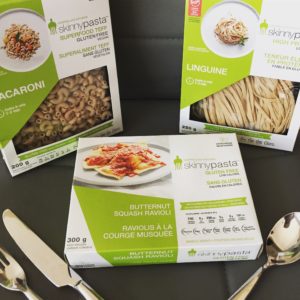 If your kids are anything like mine, you'll know that macaroni and cheese is a favourite among kids. Skinny Pasta Superfood TEFF macaroni is nutrient-rich packed with protein, fibre, vitamins, minerals so it's a perfect swap for Kraft Dinner or Annie's. So, I decided to put it to the test with my picky eater, and see the outcome. I also decided also to make my own cheese sauce for my cheese lover son. And let me tell you, it was SUPER easy. Did I mention that this pasta only requires a 2 minute cook time? For us moms, that is a HUGE time saver!!
Step 1 – Gather all your ingredients to make the cheese sauce; in one pot boil your milk and add your cheese(s), stirring until cheese is fully melted and becomes a sauce. In separate pot, boil water.
Step 2 – Once water is boiled, add your Superfood TEFF Macaroni and boil for 2 minutes (yes, you heard me right the first time…2 minutes!!)
Step 3 – Mix cheese sauce in with the cooked noodles and mix
Step 4 – Transfer to casserole dish, top with shredded cheese and bake in oven for 20 minutes on 375
Step 5 – Serve and EAT!!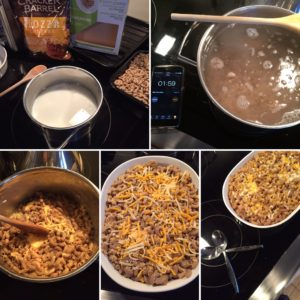 Let me just tell you this was super easy to make and so fast! Not a lot of prep and not a lot of time. Mom life just got a little easier 😉
All the kids knew was that I was making Macaroni and Cheese for dinner…they didn't know anything else, just hearing those words were good enough. I was nervous to see if they could tell a difference, especially my picky one. My youngest didn't notice in the slightest. My oldest knew there was something different but couldn't quite put his finger on it. That's good enough for me! Knowing I was serving up a family favorite, but this time a healthy one, was all the difference that I needed!!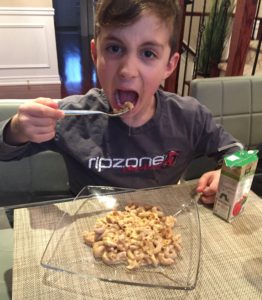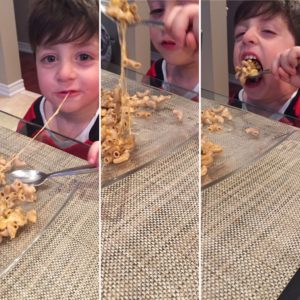 I highly suggest you try it for yourself and see how good it is! The Superfood TEFF Macaroni is currently sold exclusively online but we are looking forward to seeing it on store shelves soon!!
Do your kids try new things? If so, what new recipes will you be trying?
xo
D