If you love breakfast bowls, you've got to add this!
You know me, I'm always looking for healthy new toppings for my yogurt and smoothie bowls.
Here are two variations of bowls with my new fav addition, INARI organic pumpkin seeds.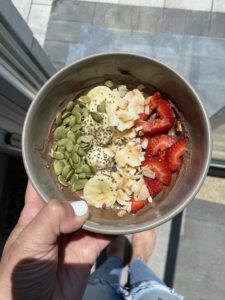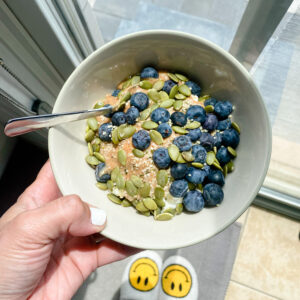 Bowl 1 – 2 scoops of Arbonne Simply1 chocolate protein powder mixed with almond milk to get it to a yogurt type base. Topped with pumpkin seeds, coconut flakes, banana, strawberries and chia seeds
Bowl 2 – Siggis plain yogurt topped with pumpkin seeds, blueberries, hemp hearts and almond butter
Why we love them 👇🏻
•GMO-free
•Free of Sodium
•Very High in Iron
•Raw
INARI Organic offers Canada's largest selection of premium quality flours, grains, seeds
(and more!), and are available online https://www.inari.ca, at Well.ca, Healthyplanetcanada.com, Amazon.ca or at your local health store
What's a topping you can't live without?
xo
D