What are 5 tips to maintain great-looking skin this winter?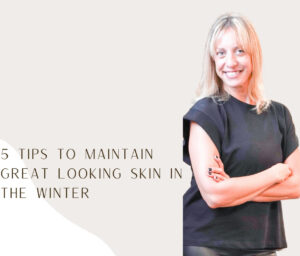 1. Apply day cream that includes SPF every day. It may be winter but that doesn't mean your face doesn't need protection.
Current Fav: LiftIntense Sculpting scream with SPF15
2. Be sure to pay attention to ingredients! Key players to use are vitamin C, Bakuchiol, hyaluronic acid, and Niacinamide
Current Fav: AgeWell Restoring Set
3. Don't forget your body! Always apply body lotion after every shower. I do my arms, legs and especially my heels!
Current Fav: Arbonne Intelligence Rejuvenating Cream
4. Perform a deep skin cleansing using a skin exfoliator
Current Fav: BrightenUp Skin Exfoliator with Apricot Seed
And lastly,
5. Drink plenty of water (hello 🍊🍒🍓🍍 fizz), and get a good nights sleep 😴
Not sure where to start? Let's chat!
xo
D