School may have started but summer isn't quite over yet. We still have the beautiful weather and we still want our kids to go outside to play. So although summer may be coming to a close, I have the perfect trick that all kids will love. Bubbles!
It seems that no matter the age, kids have a thing with bubbles. This was proven to me over the last week or so when my boys spent hours outside playing with them!
We were recently introduced to a couple of products from Gazillion Bubbles by Funrise. These innovative products truly amazed me.
Introducing Bubble Pong and Bubble Monsoon!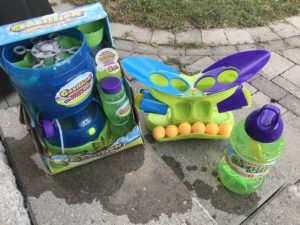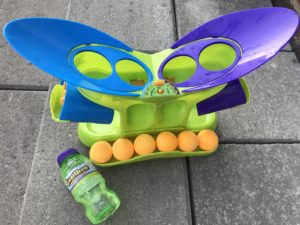 Experience the first game of its kind that blasts your opponent with bubbles! Gazillion Bubble Pong delivers fun and excitement as you bounce ping pong balls into your opponent's side to score points and blast them with a GAZILLION bubbles. The first person to score 3 times wins! And with 3 levels of difficulty, This game is fun for the whole family and when the game is over, turn on machine mode for a non-stop bubble party!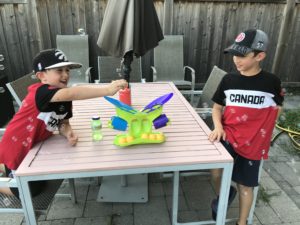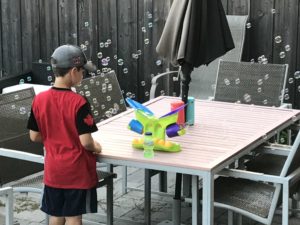 Buy it HERE for only $29.99 on Amazon.ca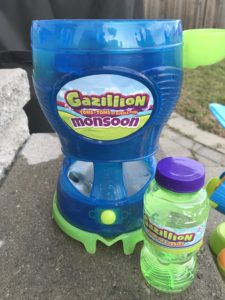 The Bubble Monsoon allows you to instantly create a storm of bubbles in a flash! This ultimate machine blows 5,200 bubbles per minute at the push of a button! Simply attach the auto-feed valve cap to the solution bottle, insert the bottle into the spout, push the button, and watch as a Monsoon of bubbles blows into the sky!
And of course, you can just blow bubbles to your hearts content with a giant wand and solution.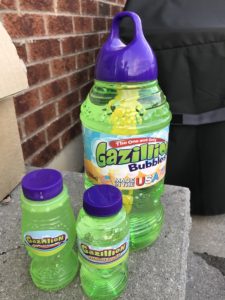 My youngest son loved it…can you tell?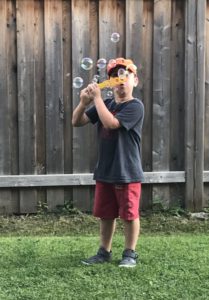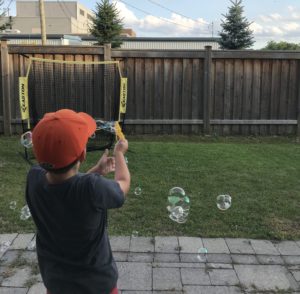 So you see? With Gazillion Bubbles, we can still get our children outside even once school has started!
GIVEAWAY TIME!!!
Our friends at Funrise are happy to provide one lucky reader with:
1 x Bubble Monsoon
2 x 2L Bubble Solution
All you have to do is enter the giveaway below!
a Rafflecopter giveaway

**Giveaway is open to residents of Canada only**
Good luck!
xo
D
Disclosure: This post is in partnership Funrise. I received perks in exchange for this post. As always, opinions are my own…