I loved playing games when I was a kid. My family and I used to play everything from card games to board games. We would have family game night so we can enjoy eachothers company and bring out our competitive sides!
I remember so clearly all of the games we loved. One especially sticks out in my head. It was mine and my sisters favorite, Mastermind.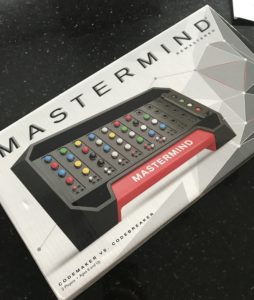 I remember playing that game quite often. I don't know what it was that we loved so much, but we loved being able to test each others logic. Maybe I wanted to see if I was smarter than my older sister 😉
Mastermind is a game of logic and deduction. It's a two player game where one person is the code maker and the other is the code breaker. The object is that the codemaker sets a secret code (a pattern of sorts of coloured pegs).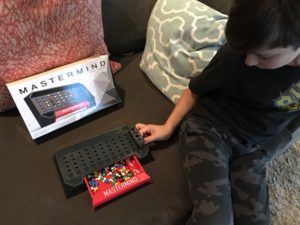 Then, the codebreaker must try to decipher the code in 10 moves or less.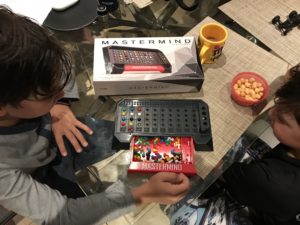 After each turn, the code maker lets the breaker know which colour they have right, wrong, or right but in the wrong spot.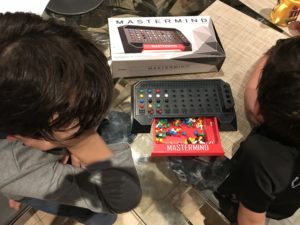 And that is where the logic and deduction comes in. Using these hints provided, will (hopefully) help you get the right code before your turns are up!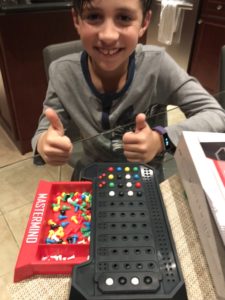 Both of my kids loved it. So much so they didn't want to stop!
This game brings back so many of my childhood memories.
I love that Pressman Toy brought this classic game back. And I love that my memories will now become my kids.
Pressman strongly believes in the power of play, as families who play together, stay together.
Check out all of the other games Pressman has. You and your kids will love them!
GIVEAWAY TIME!
Our friends at Pressman want you to have Mastermind to play with your family! All you have to do is enter the giveaway below!
Good luck!
xo
D
Disclosure: This post is in partnership with Pressman Toy. I received product for the purposes of this post. As always, opinions are my own…