Every year when May rolls around, I get a little excited thinking that Mother's Day is around the corner and then it's all about me. But the day comes and goes so fast and the next thing we know, it's June. Then it is all about what's for dad.
My husband and I don't go crazy when it comes to Mother's Day or Father's Day. We acknowledge it with cards, the kids typically make something, and we might treat ourselves to dinner and a little something. But when it comes to our own dads, we love spoiling them.
Some of our favorite things include fashionable items, charitable items, seasonal products and of course, technology.
So  whether you spoil your husband or your dad this year, here are some of my favorites that are fashionable, that give back and that last.
Disclosure: I received some perks in exchange for this post however all products were hand chosen by me because I loved them and all opinions are my own…
1. For the dad that likes to give back
One of the things that my husband and I like to do is purchase things that give back and donate to a charity. This year we were super impressed with Prostate Cancer Canada. They have a number of items that are great for dad in their swag shop, and are currently running some amazing campaigns just in time for Father's Day. One of the campaigns is Plaid for Dad, and they are selling some really nice plaid shirts and more! Check it out here: www.plaidfordad.ca/shop (official retailer is HBC) or shop other items online here.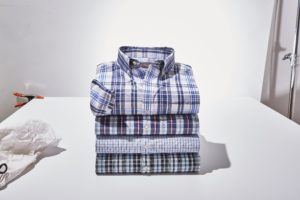 PCC has also teamed up with Harry Rosen to "Sock-It To Prostate Cancer" with their Prostate Cancer Canada Benefit Socks. Every limited-edition pair will help support valuable cancer research across the country. The vibrant blue socks are crafted by the Italian maestros at Marcoliani Milano in the finest pima cotton lisle to keep you cool and comfortable throughout the warmer months. They're an eye-catching look that's both stylish and supports an important cause. Customers can buy this for only $35.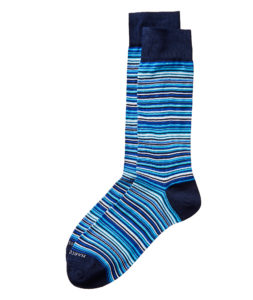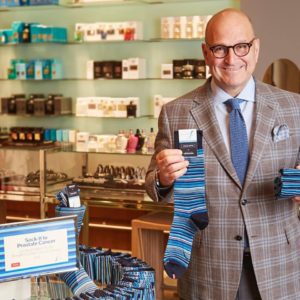 These two items are a win-win. Not only are you giving back to a charity fighting cancer, but your husband or father gets a great gift that will never go out of style.
2. For the hockey dad
I'm sure there are many 'sports dads' out there. My husband has been the soccer dad, the t-ball dad, and for the last few years, he has been the hockey dad. More and more fathers are coaching their sons or daughters hockey teams. Now we all know it takes up a lot of time not to mention money! So when I saw this pic at a hockey arena lately, I knew it would be a great gift for the younger kids to give to their dads.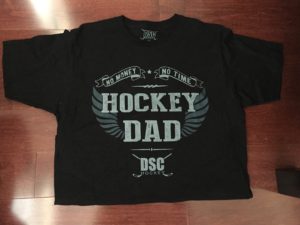 We found this one at Canlan in Etobicoke, but all styles can be found online at DSC Hockey. ($19.95)
3. For any dad
When you don't know exactly what to get for dad, I like looking at the big box shops and retailers like Best Buy and Sears. In fact, both of these amazing stores make it so easy to shop for any dad. This year I found some great options at both. My top items are: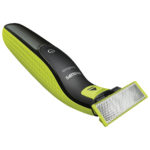 My husband hates using disposable razors and he only uses electric. But finding one that is great quality can be hard. The Philips OneBlade electric shaver is designed for grooming beards and facial styles, and is a wet/dry shaver that offers a comfortable shave on longer hairs. Has a dual-sided blade and 3 stubble combs. $44.99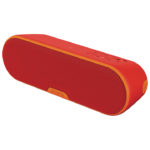 Going up to the cottage for the weekend? Sitting poolside and need some good music? Whatever you are doing, this Sony Bluetooth speaker will provide the audio entertainment. 2ch speaker system and EXTRA BASS technology produce deep rich bass, while its compact design and Bluetooth connectivity make it super easy to bring the party with you wherever you go. And did I mention it was splashproof? Bring on the pool! ($129.95)
Napoleon Prestige 29,000 BTU Fullsize Natural Gas BBQ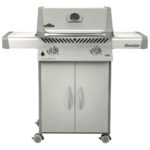 When summer rolls around we LOVE to BBQ. Who doesn't? If you are looking to spend a little more on a gift, or perhaps go in with family to get a bigger gift, then look no further. This full-size, stainless steel grill is equipped with porcelainized WAVE reversible channel cooking grids, and offers 308 sq. in. of cooking surface, enough to grill up to 20 burgers simultaneously. Its space-saving design features a roll top lid and folding side shelves. I want this for me!! ($949.99)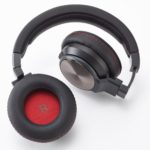 Every dad needs a good pair of headphones that are comfortable and affordable. These offer wireless listening, hands free calling, and all round comfort. These premium headphones are pretty perfect in every way. They connect to your phone or tablet up to 10 metres away with Bluetooth 4.0. A built-in microphone lets you make hands free calls and can keep charged for up to 15 hours and premium audio engineering delivers superior sound quality. ($39.99)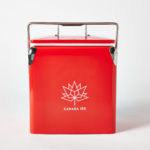 Nothing says summer more than cold beverages! Keep your beverages cold in this memorable metal cooler. Perfect for Canada Day, daily lunches or summertime celebrations. Looks better than a plain old plastic cooler when stacked in a cupboard and will last longer! ($69.97)
So there you have it. Some great gift ideas at an array of different prices. What do you plan on buying for the dads in your life? Please share your favorites!
xo
D