Who wants a healthy and super filling breakfast idea?
Instead of your regular shake, change it up and make a protein smoothie bowl!
Super easy to make, filling, and full of healthy nutrition and foods.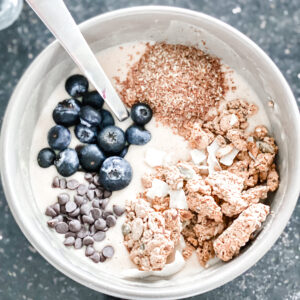 Here's the recipe:
Base:
1-2 scoops Arbonne vanilla protein (depending on how thick you'd like it)
1 scoop Arbonne protein boost (optional but an extra 10gm of sugarless and 0 carb protein!)
1 scoop Arbonne fibre boost (optional)
1 cup water
Topping:
Julian Bakery ProGranola (gluten & dairy free), Enjoy Life dairy free chocolate chips, blueberries and flax meal. But you can add so many other toppings like coconut, hemp seeds, nut butter, bananas…really whatever you feel like!!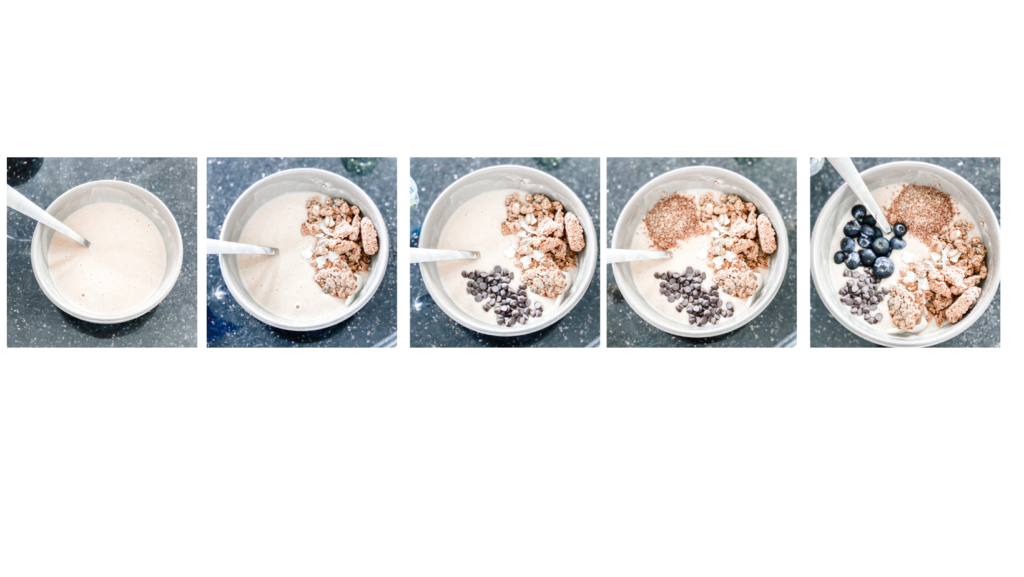 It's so important to start your day off right and fuelling your body with the right foods!
Do you like smoothie bowls? Or would you rather a shake?
We start our 10 day healthy smoothie challenge on January 21st! We have a private Facebook group where we will share recipes, tips and just have a lot of FUN with it!
You want to join in? We'd love to have you!
xo
D
Disclosure: All links to Arbonne products are in Canadian dollars. For US prices, change country destination in top right corner of the site. I do not earn money for clicking the links but I will earn a small commission if products are purchased using my site. Thank you for your interest and support of my business.