There's a reason why protein energy balls are all over the internet and IG feeds.
It's because they are SO DANG GOOD!!!
I'm literally obsessed with them as a breakfast food, a pre or post workout snack, or just because…?
I have tried multiple recipes like this one over the last number of years and made a new one yesterday thanks to our friends at PBfit.
I love changing it up and substituting a powdered peanut butter instead of traditional PB every once in a while and play around with different recipes and macros.
#Macros: 5gm P / 12gm C / 2.7gm F
Ingredients:
1/2 cup Arbonne Chocolate Protein  (you can also use the Marble Cake protein which reminds me of a Timbit!)
1/3 cup Natural Honey
1/4 cup Unsweetened Shredded Coconut
1/2 cup PBfit Powdered Peanut Butter
1/4 cup Semi Sweet Chocolate Chips
1 cup Rolled Oats (I use Bob's Red Mill)
Mix all ingredients together well, place in fridge for 1 hour, roll into balls, refrigerate again (I like em cold) and enjoy!!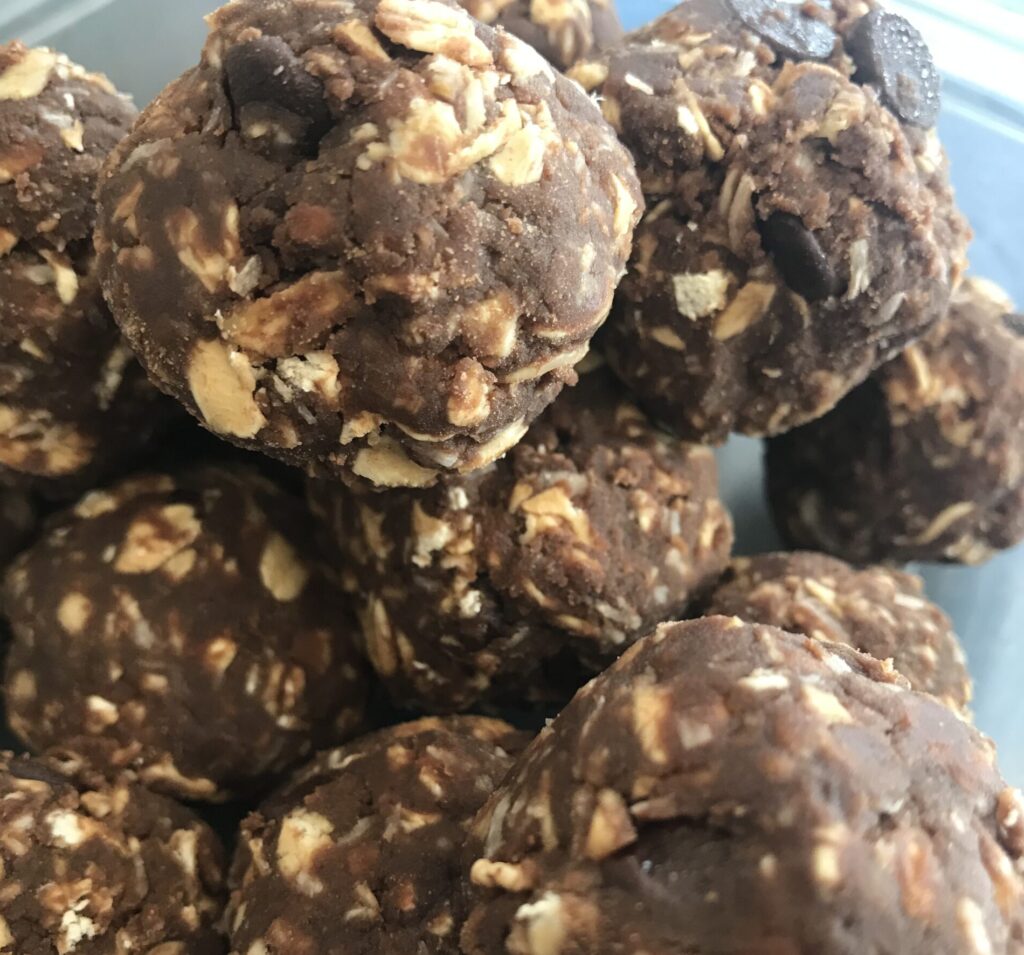 I store mine in the fridge and typically will last about a week. That is if I don't eat them all in one sitting ??
Healthy snacks don't need to be complicated! So don't make it complicated to eat well.
Try these bad boys out and let me know what you think!!
xo
D
Disclosure: I received a container of PBfit at no cost for the purposes of this post. This post also contains affiliate and links to my personal online store. As always, opinions are my own.